21st Century Teachers
What is a 21st Century teacher?  This topic is being debated in the world of education today.  At KRCS, we believe that within the context of mastering core subjects, 21st century learning includes:
1.  Global awareness
2.  Creativity and innovation
3.  Critical thinking and problem solving
4.  Collaboration and communication
5.  Information media and technology skills
6.  Life and career skills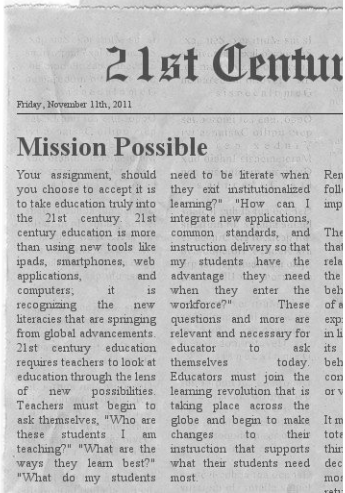 Any thoughts?  Leave a comment.