Turtle Lab
PreK scientists studied turtles in one more pond lab. Turtles are reptiles and therefore have bones and their bodies are covered with scales. Turtles are oviparous because they lay eggs. They are omnivores, but turtles do not have any teeth. Born with shells that are attached to their bodies, they pull their legs, head, and tail inside when they feel threatened.
This is Squirt, our red-eared slider.
We learned the fingerplay, "There was a Little Turtle". Click here. Ask your child to teach you the hand motions.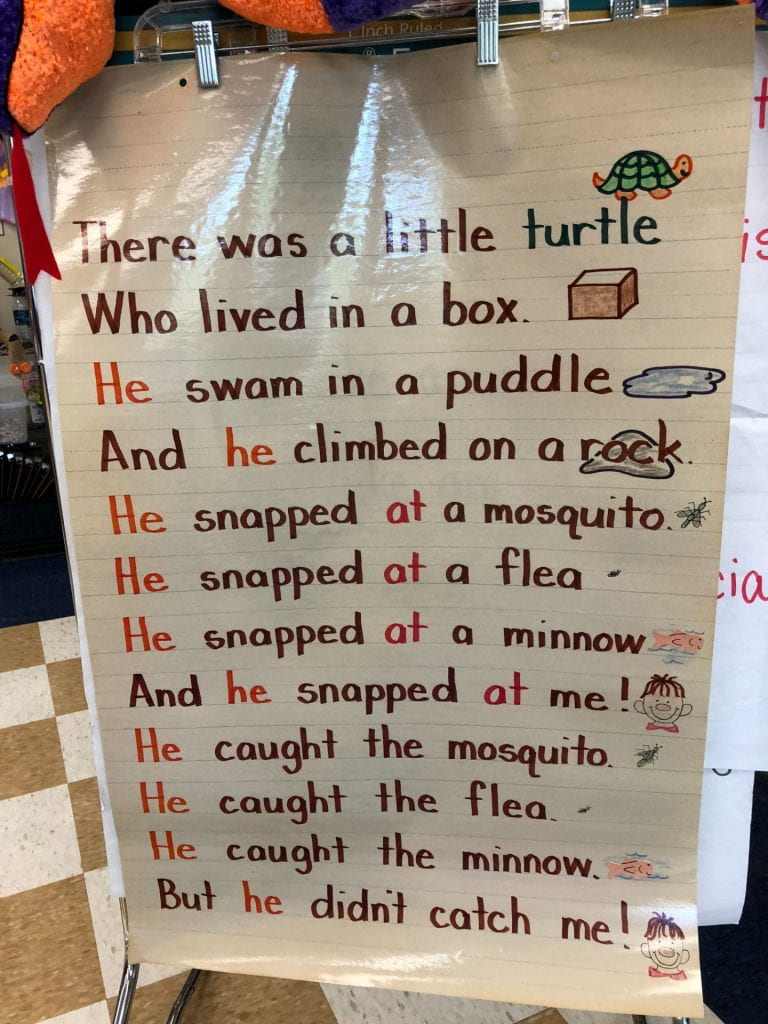 To help us learn the body parts of a turtle, we drew a diagram.