Third grader environmentalists are learning what it means to go green! We looked at the cartons of the two light bulbs below and compared the information:

We realized that an energy efficient bulb:
Uses about 70-90% less energy than traditional incandescent bulbs
Lasts 10 to 25 times longer and saves $30 to $80 in electricity costs over its lifetime
Produces about 70-90% less heat, so it's safer to operate and can cut energy costs associated with home cooling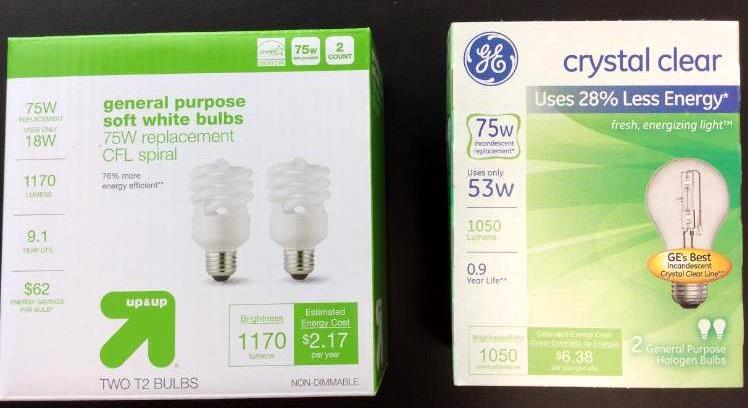 We proved the efficiency of the bulbs by placing heat sensitive sheets behind them. The bulb that uses more of its energy for light, didn't release much heat onto the sheet. Look at all the colors that were displayed on the heat sensitive sheet from the less efficient bulb.