Plant Update
The potato we placed in a dark cabinet sprouted roots. We moved it to a sunny window and leaves appeared.
Do you see the buds on the pumpkin vines?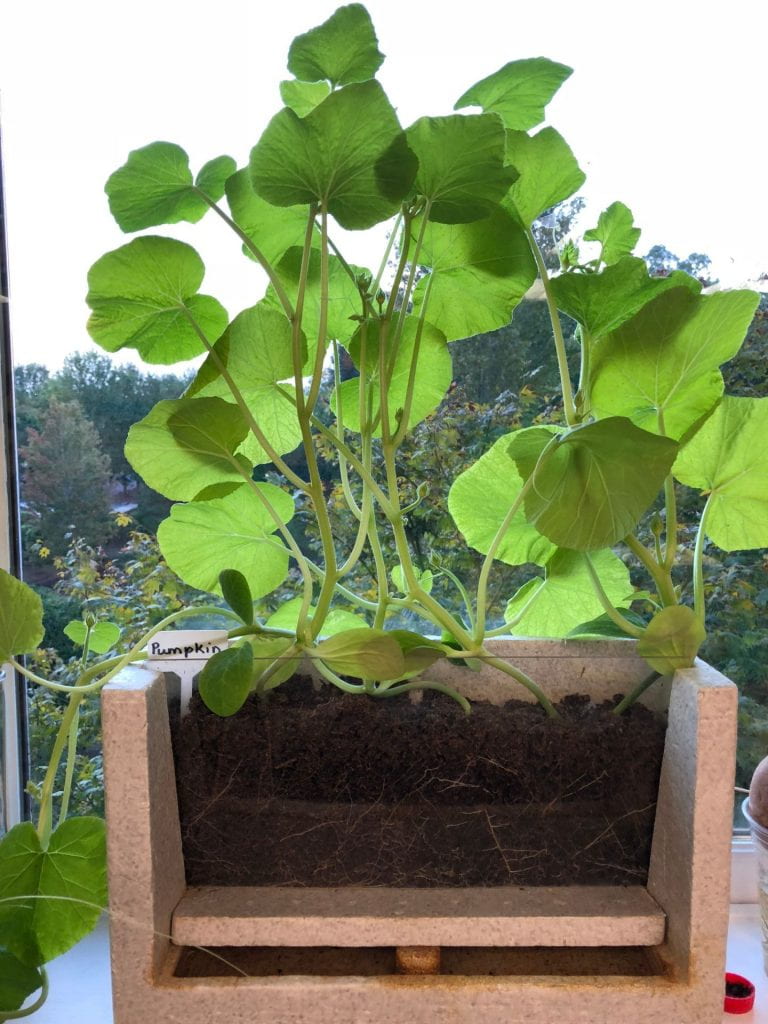 Only one of the cornstalks germinated, so we planted more corn kernels.
The marigolds first grade planted in the recyclable container, filled with items to be composted, are sprouting too. They have planters in their classrooms.
The sunflower seeds the PreK classes planted are growing well also. Some of the seeds coats can be seen on the first leaves. Did you notice that just like us, they are growing at different rates?