Carrot Lab
PreK scientists reviewed the parts of a plant and the life cycle of plants with a carrot lab. We read and dramatized The Carrot Seed by Ruth Kraus.
Then, we planted carrot seeds in the root-vue.
Will the carrots grow again if we cut the tops off and place them in water?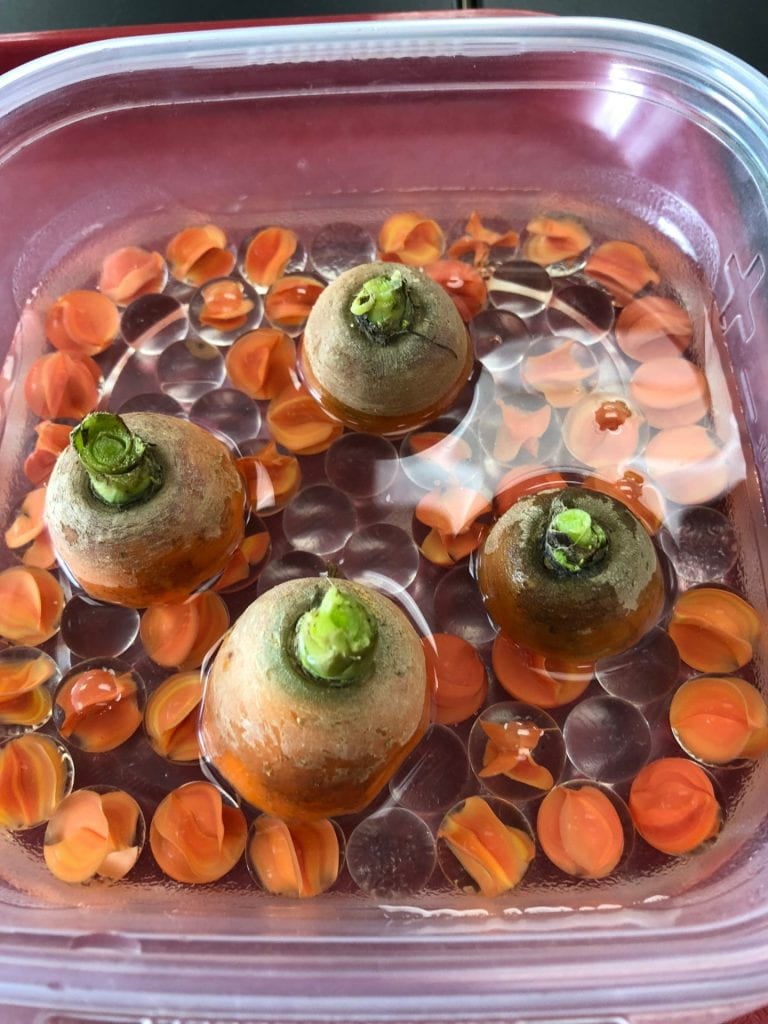 When we eat carrots, we are eating a tap root. Click here to watch how carrots are grown and harvested. My youngest botanists peeled the organic carrots and ate some roots!