We still have a few plants from our September plant units in the science lab. PreK botanists planted double blossom purple zinnias in October and brought them home when they began to sprout. I planted a few extras, and we can't wait to see blooms!
The potatoes we placed in water have been thriving!
The male flowers (tassels) have appeared on our cornstalks.
Do you see the bean pod? Second graders planted bean seeds a few months ago. They brought their plants home.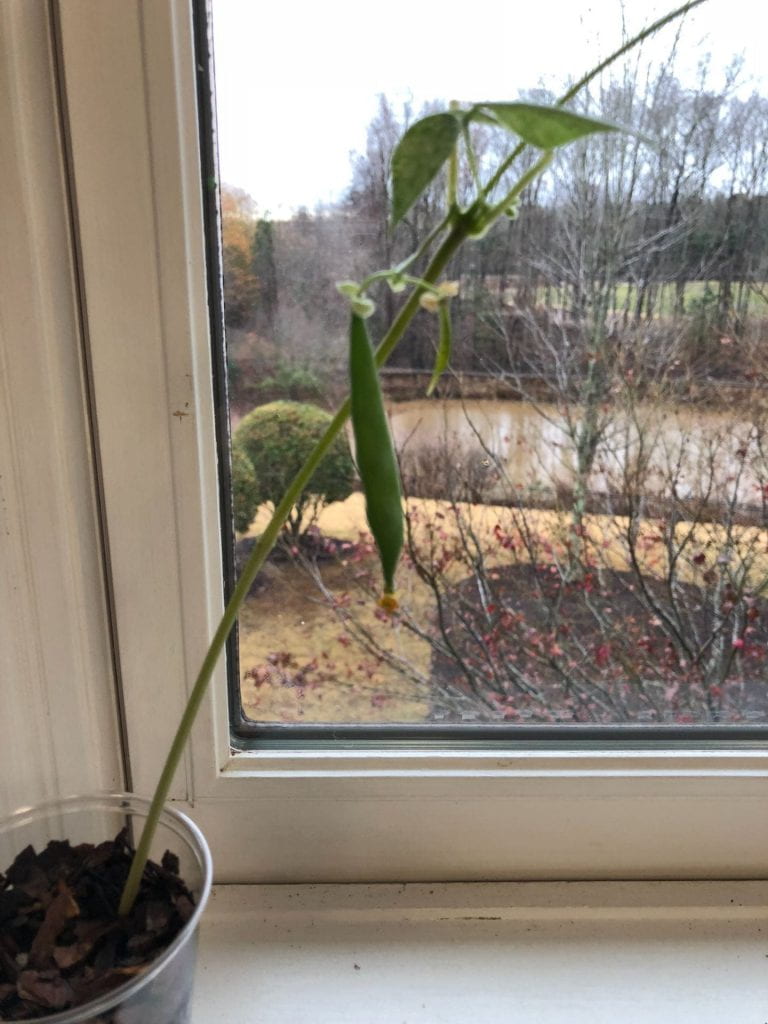 Unfortunately, our carrots have spider mites. Spider mites are in the arachnid family, but they are not spiders. They are one of the most common garden pests.