Bloody Hand and Upset Stomachs
Third grade chemists continued their study of acids and bases. We soaked our hands in a solution of baking soda and water and placed them on goldenrod copy paper. When we lifted our hands, there were red handprints. What happened? The goldenrod paper contains a special dye that turns bright red when exposed to solutions that are basic. When we placed vinegar, an acid, on the paper with a Q-tip, the paper turned back to yellow. When something doesn't make sense, find the science!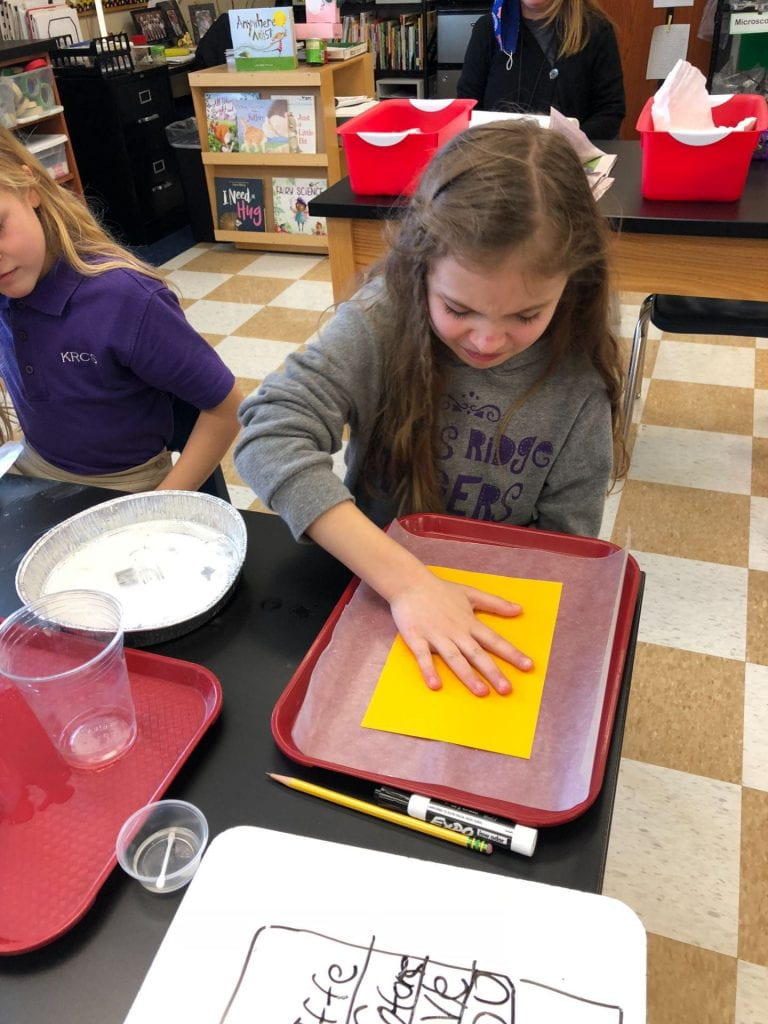 We discovered how an antacid works in the investigation below. Click here to learn more.