One of my favorite fall art projects is to print leaves. It's a simple activity and the result is beautiful! I have used printed leaves to make cards, place mats, gift bags, and wall hangings. I've printed on tiles without glaze and on fabric, like muslin. I used acrylic paint below, but match the paint to your project. This project provides an excellent opportunity to study leaves-shapes, veins, edges, and petioles (how the leaf is attached to the branch).
Directions:  Paint the back side of the leaf evenly. The veins are more prominent on this side. Place the leaf on a clean piece of paper and lay the project paper over the leaf, press gently, and slowly rub over the leaf with your fingers. Be careful that the leaf does not move. I usually hold it still by pressing on the petiole with one hand. You can also try an ink pad for this project. Experiment with white paint on black paper for a different look.
Wouldn't a grandparent love to receive a home-made card with a sweet message inside?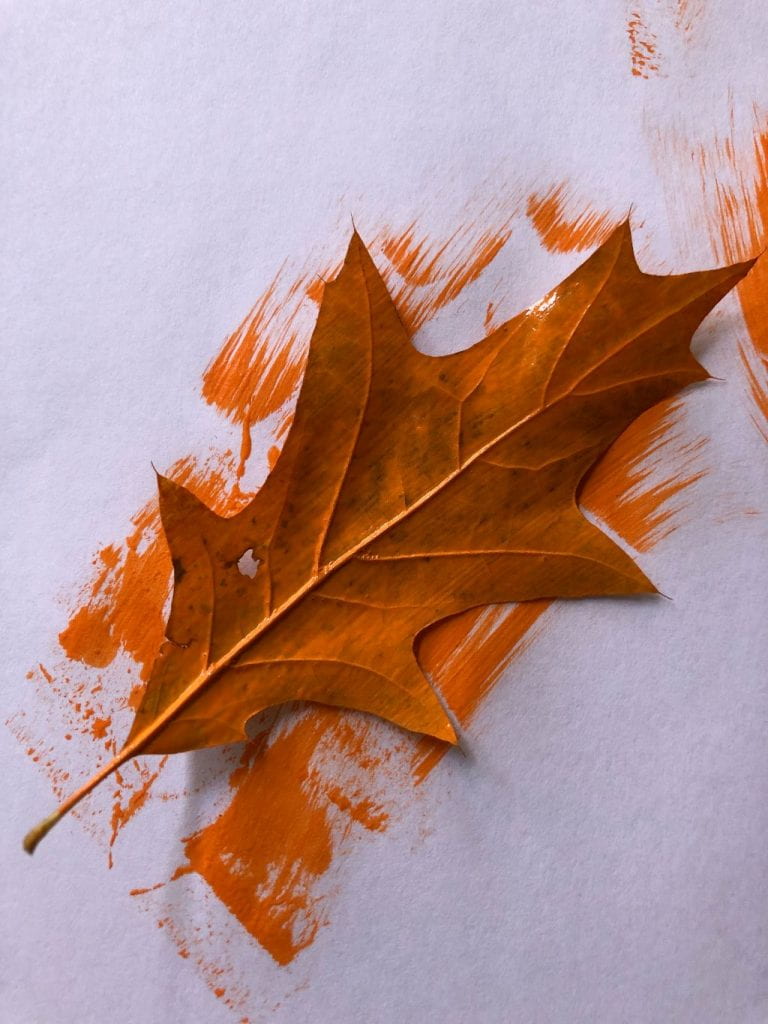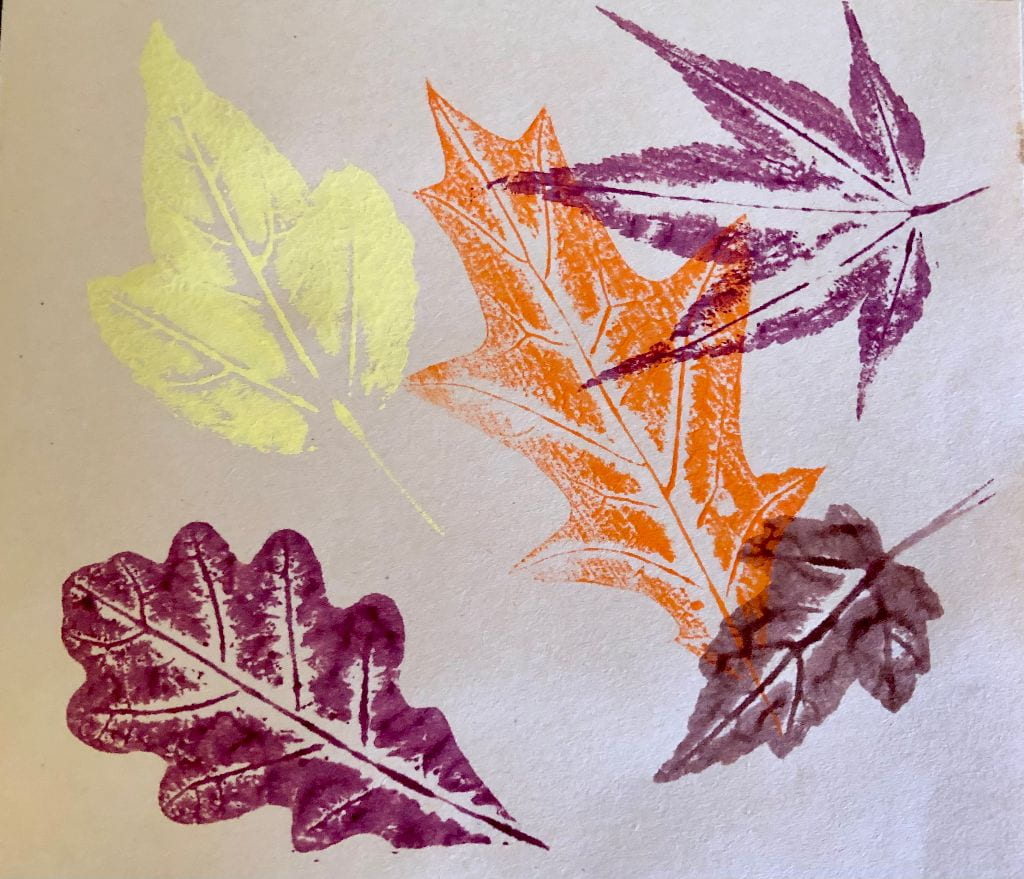 Younger children tend to be more successful with one larger leaf.