Sticks!
I am reposting this entry with some new ideas to connect writing, reading, art, science, and math.
Go for a hike and collect sticks. When you return, lay them out and begin to compare and describe them. Think of ways to classify your found objects into groups by length, width, or texture. Are some curved, while others are straight? Do you see lichen on any of the sticks. Write the sorting words on cards and place them next to your groups. Are some sticks equal in length? Choose one stick and then place the sticks that are shorter than that stick on one side and longer on the other. Order the sticks by length. Create shapes with the sticks. Below you will see a trapezoid and a parallelogram. Form letters or words. Is there a way to make a round shape or letter? Outdoor classrooms are the best!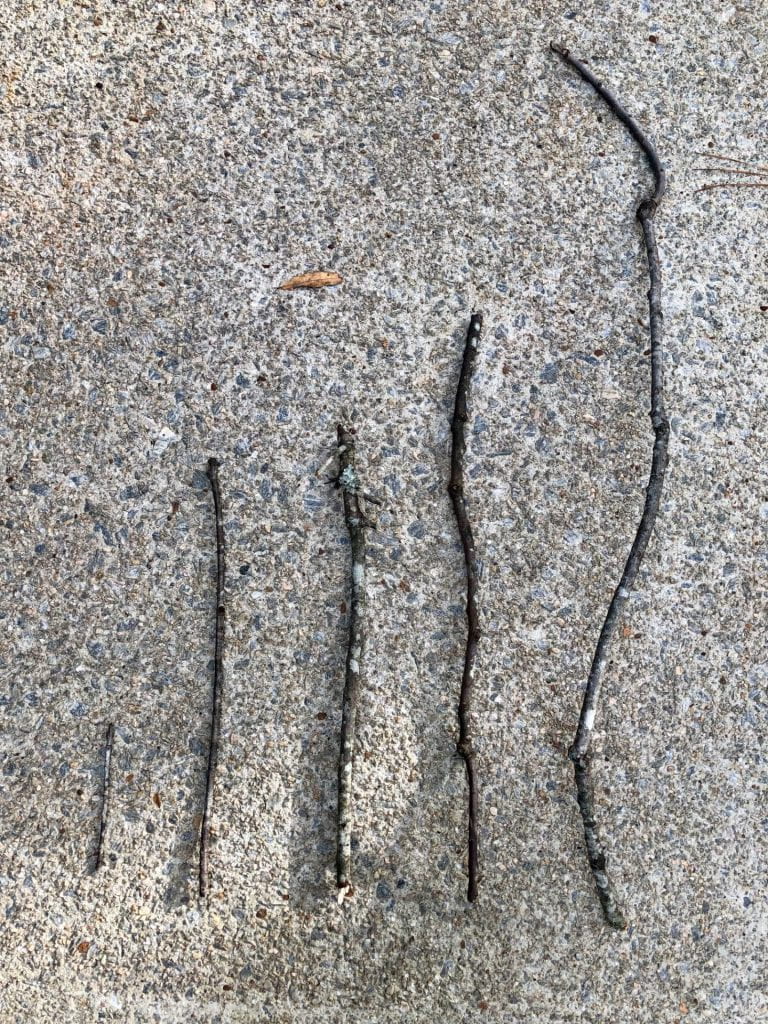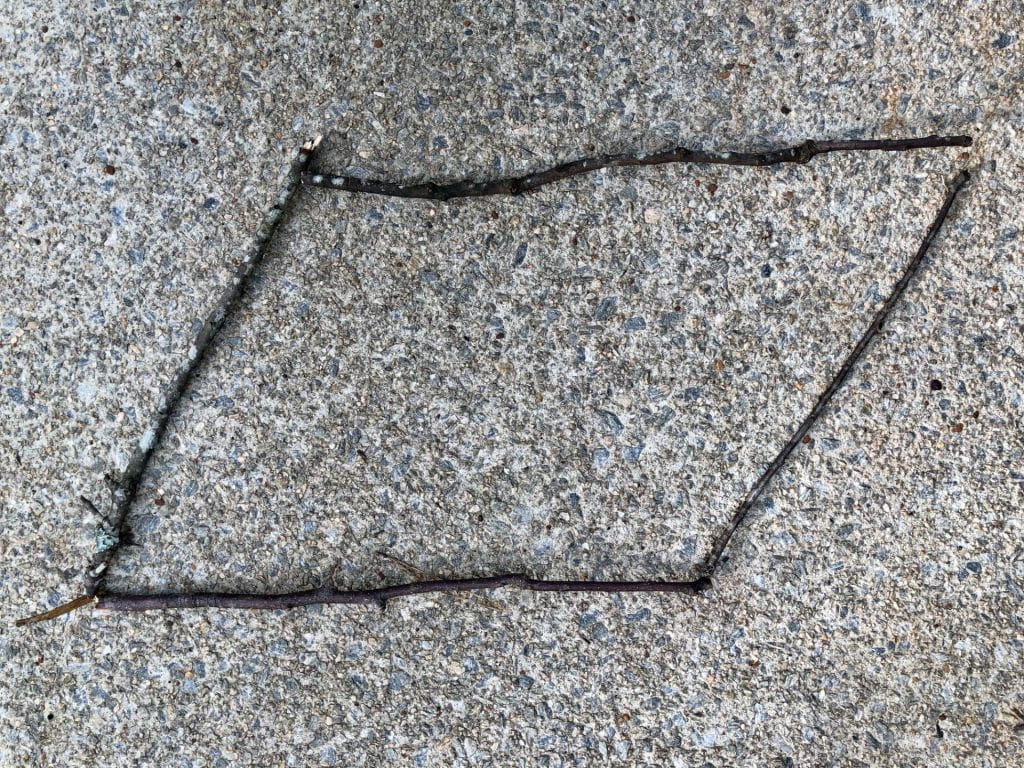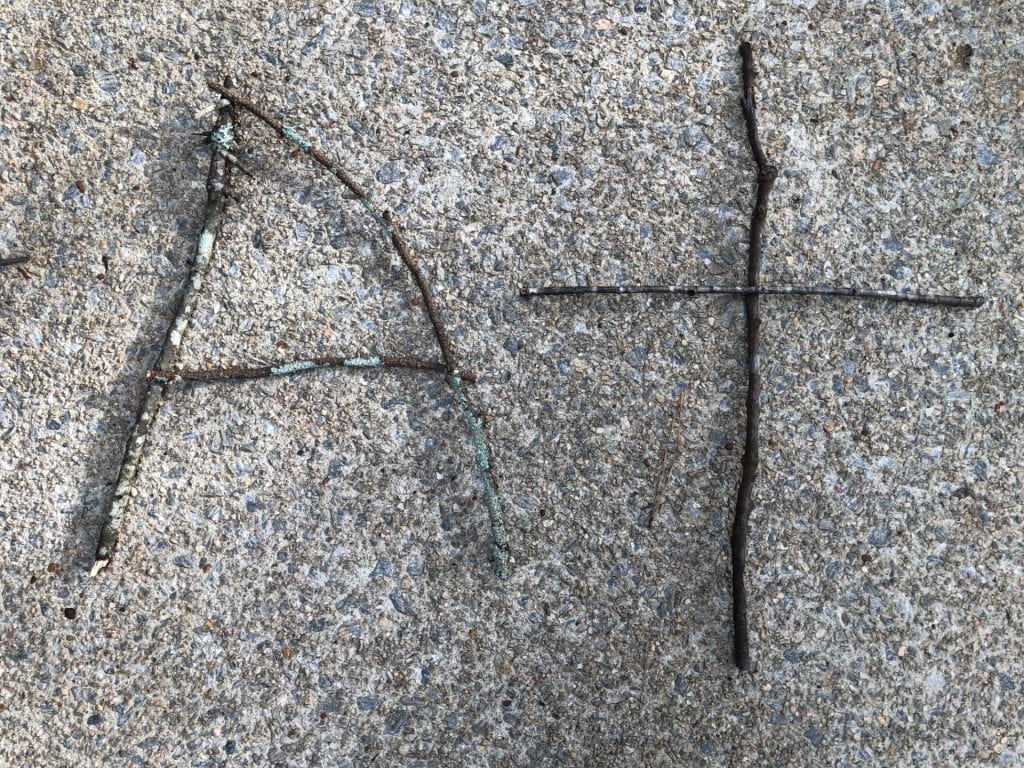 After reading, Not a Stick, take turns dramatizing what a stick might become or do this activity to introduce the story. Divergent thinking is hard work!  Who is speaking to the pig? The character is never shown. Safeshare Link for the video below:
Safeshare link for the video below:
Give each student a piece of paper with a stick already glued on it. What will that stick become?