According to Kim Dinan, "Studies show that the average American child spends only four to seven minutes a day in unstructured play outdoors, and seven hours a day in front of a screen." Yet, there is abundance of research that concludes that outdoor play is critical to a child's health and development.
Andy Goldsworthy is a renown artist and photographer who creates art from natural objects found on location. He is part of the land art movement.
Using materials that you find on the ground create a work of art. Click here to use this video for inspiration. Amazing!
I left a work of art for others to find. This is a perfect time of year to create land art because of the number of leaves, nuts, and seeds that have fallen to the ground. What a fun family project, as well as a virtual assignment! If you create one, share a photo in the comments.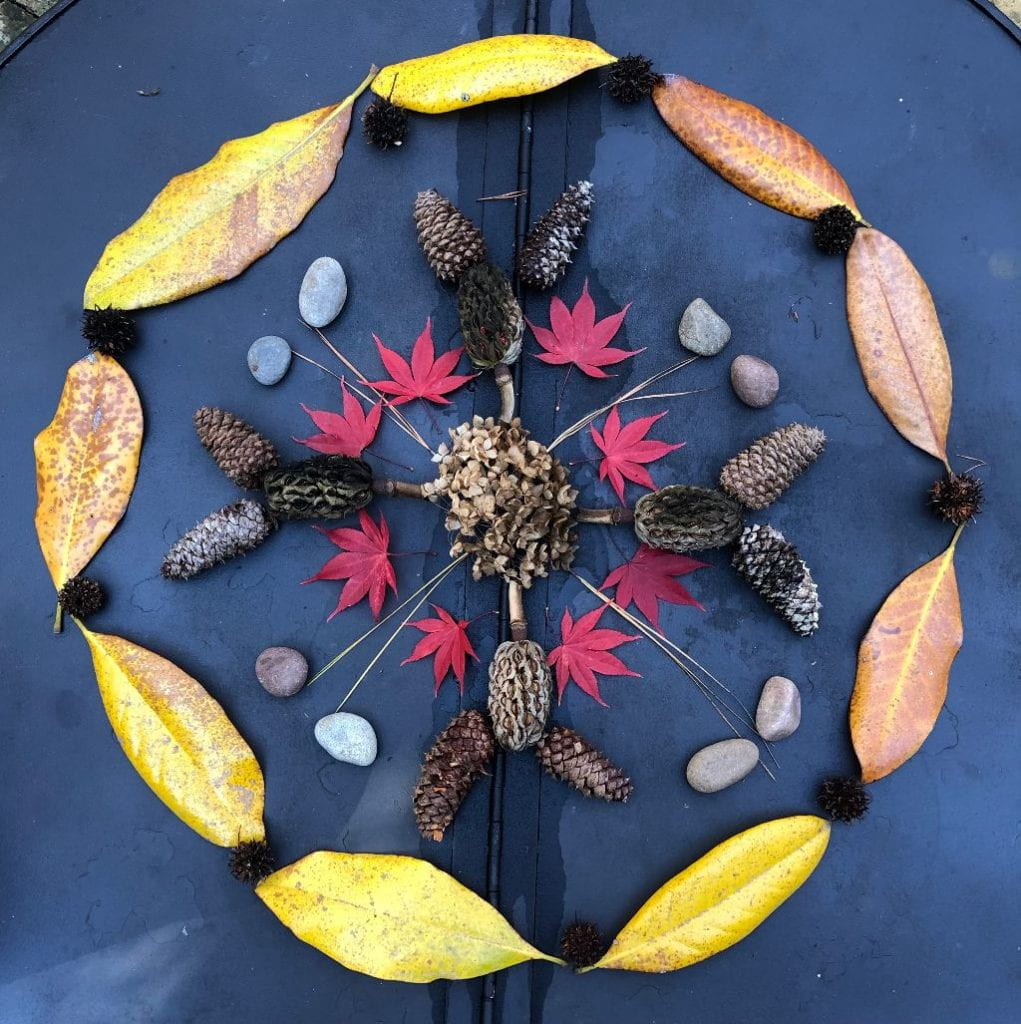 This project reminded me of the children's book, Anywhere Artist. Click here for the Safeshare link.