You don't see many snow people in Georgia! My neighbor, Daphne, made this snow boy after our rare snowfall.
Click here to watch Snowballs, a favorite story of mine and a great inspiration for the art below.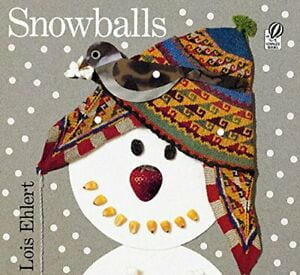 Use doilies for the body of your snow people (or animals) and then let your children choose from a variety of materials to bring it to life! We dipped sponges in white paint to add the snow. Write stories about your snow people characters.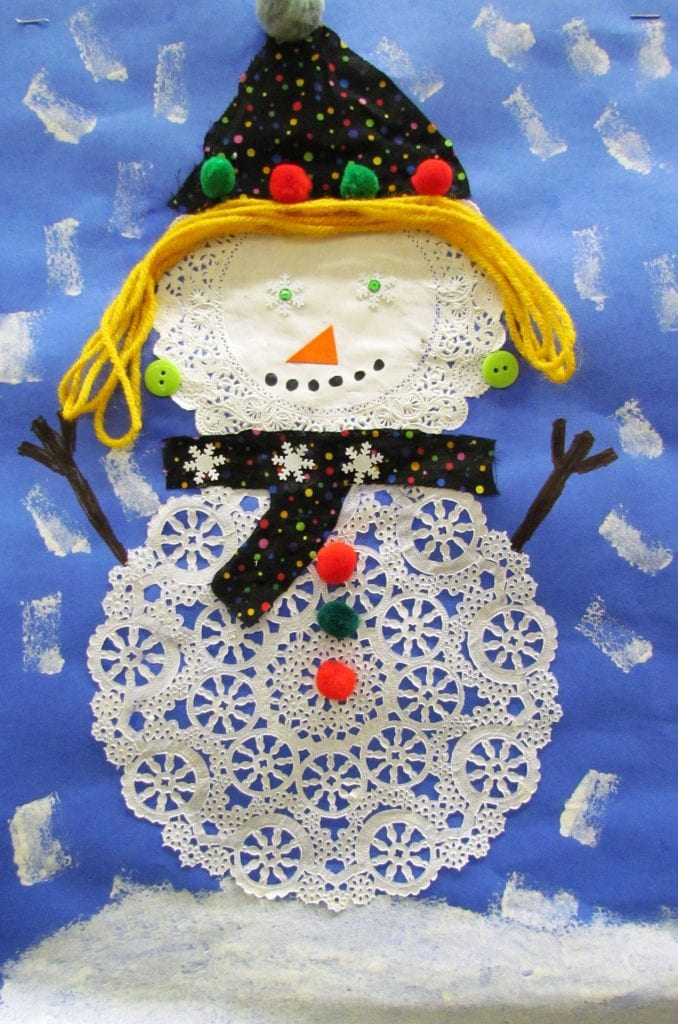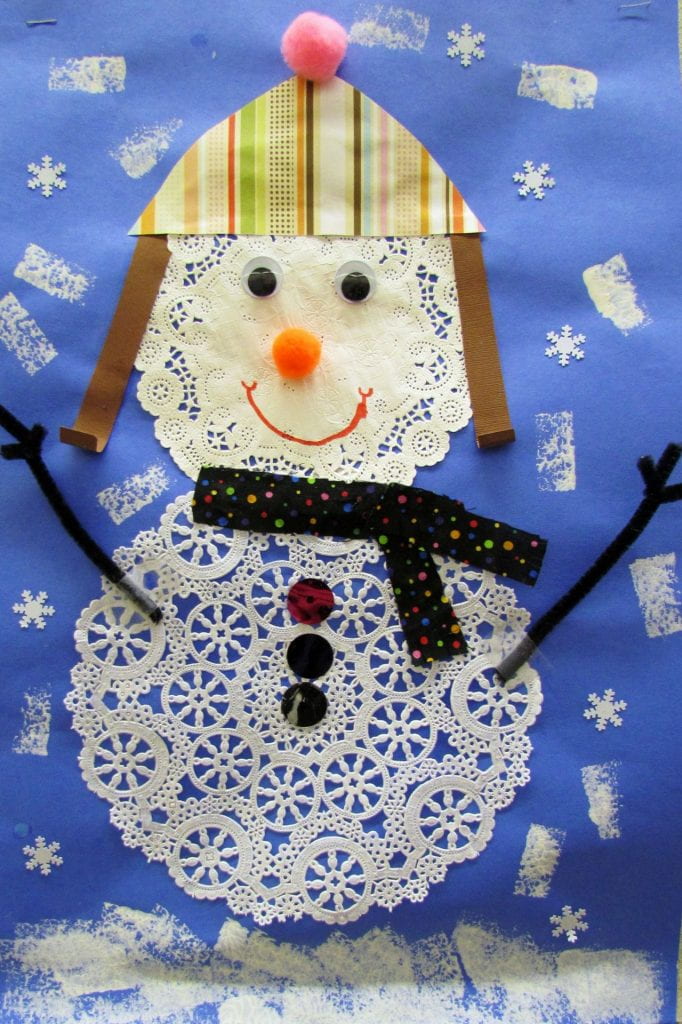 If you don't have snow, try stuffing white garbage bags with recycled paper, stack them, and make the snow person's features with recyclables, clothes, or other art materials.