Snow Paint
After seeing posts about this activity for several years, I wanted to try this investigation. Unfortunately, there wasn't any snow here. Finally, I had my opportunity!
I purchased these mist spray bottles at Target. Experiment with various sizes of spray bottles. After filling them with cold water, I squirted a few drops of food coloring in each. Yes, you could mix colors to make the secondary colors. Do be careful with food coloring because it stains. (Think blue popsicles). The following photo is my test.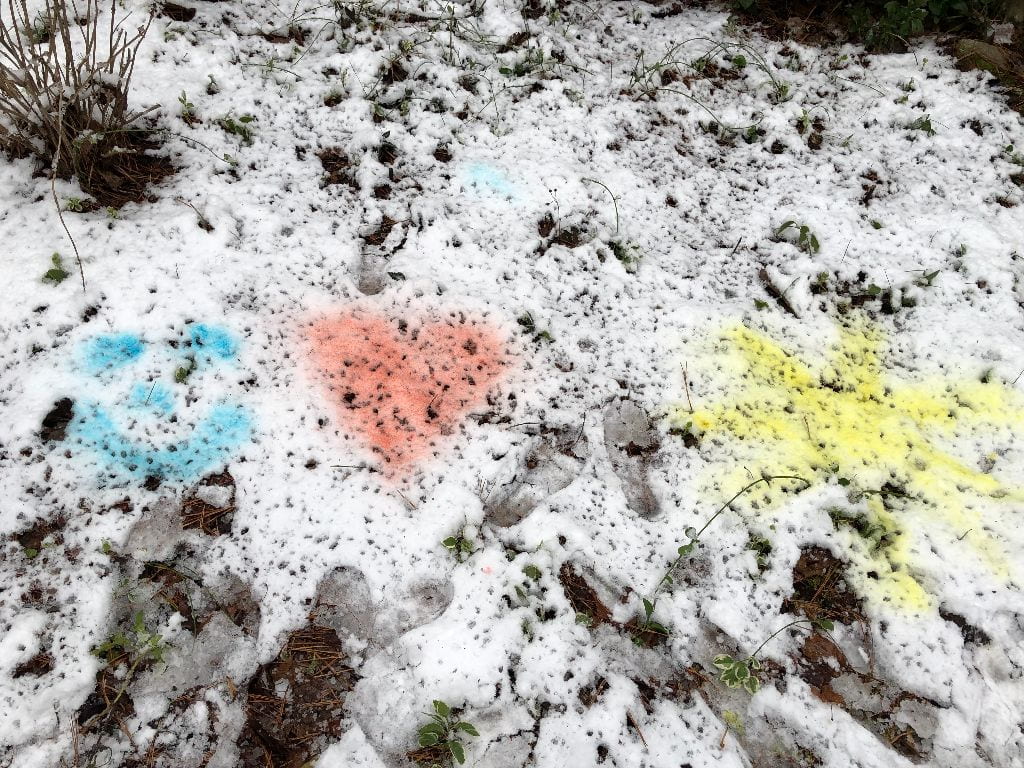 Make a snow sculpture or a snow animal and then paint it. If we have more snow, I am definitely going to try something on a larger scale. What other tools could you use?