Black and White
In a previous post, I shared pictures of the colorful birds that are frequenting my yard, but this little black and white chickadee is my favorite. Maybe it's the name or the way they always appear formally dressed that appeals to me. Click here to learn more about the chickadee.
Although countless animals are colorful, there are many that are black and white. I've enjoyed reading the book below to my classes. How many black and white animals (fish, reptiles, amphibians, mammals, or birds) can you name?
In this story, the reader hears clues about a black and white animal, and then the animal is identified on the following page. Discern the key words as you read:  fins, flippers, looks like a fish, water, mammal.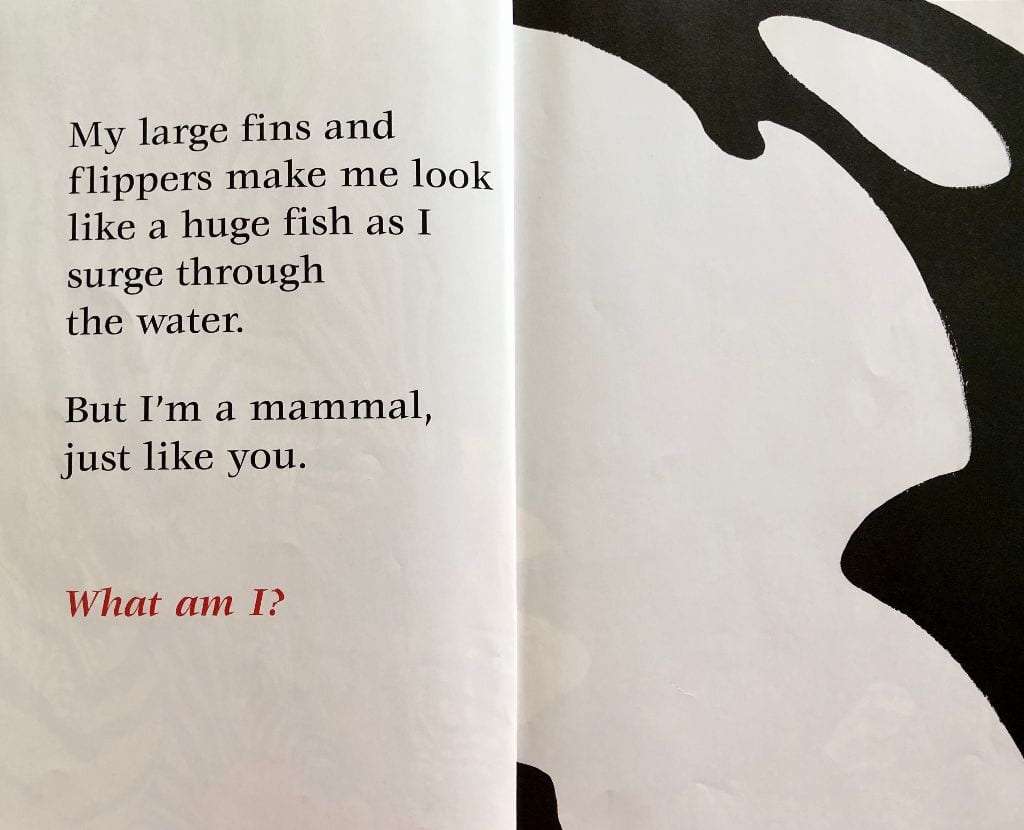 Click here and Click here for Safeshare links to watch videos of black and white animals. The first link is for younger children.
The following link is a movement brain break using black and white animals for younger scientists. Click here.
How fun to have a black and white themed day at school or home! Dress only in black and white, play dominoes or use dice for a math game, eat Oreos for a special snack, and make one of the art projects below.
This first project introduces symmetry and the fraction one-half. Turn the white paper over to hide pencil marks. For Valentine's Day, use red and pink paper and cut out various sizes of hearts.
I do not know who originally posted the artwork below.