I'm seeing robins around Atlanta – surely a sign of spring!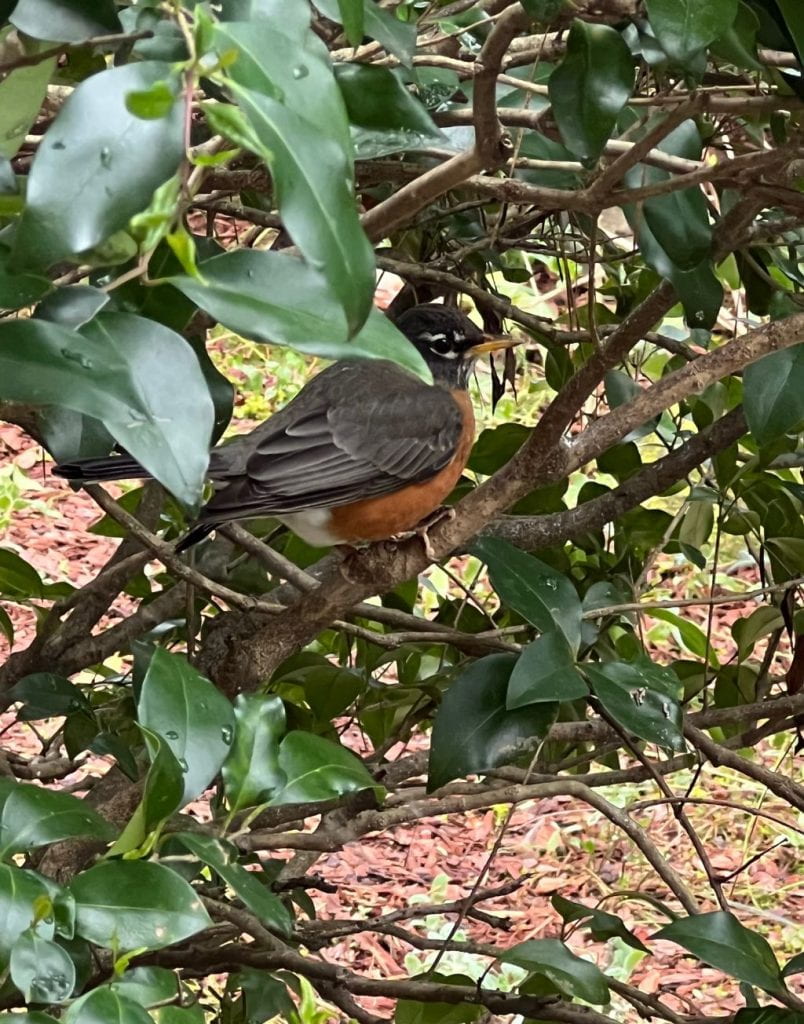 They remind me of an old Doris Day song that I learned from my mom. I sang it to my sleepy daughter when I needed her to rise and shine! Maybe the robins are singing to the sleepy animals.
When the red, red robin comes bob bob bobbin' along, along,
There'll be no more sobbin' when he starts throbbin' his old sweet song,
"Wake up, wake up, you sleepy head,
Get up, get up, get out of bed.
Cheer up, cheer up, the sun is red,
Live, love, laugh and be happy!"
Click here to learn more about the American robin.
Click here to listen to My Spring Robin. The story is read aloud first and then scientists can read it themselves.