Surprises Await!
I look forward to my walks through the forest because if you are observant and look in all directions, surprises await you! I had just begun my hike on the Greenway, when I spotted this little guy! It was if he was singing a greeting just for me!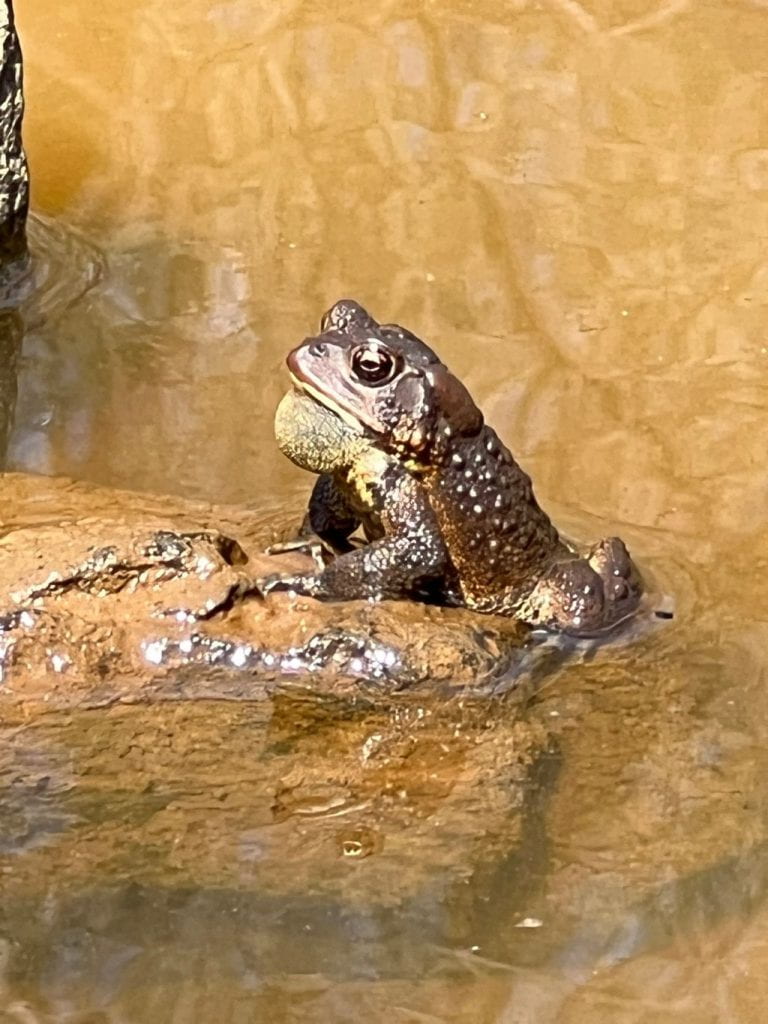 Then around the corner, I noticed this large bird at the top of a tree with its wings spread. Is it a vulture?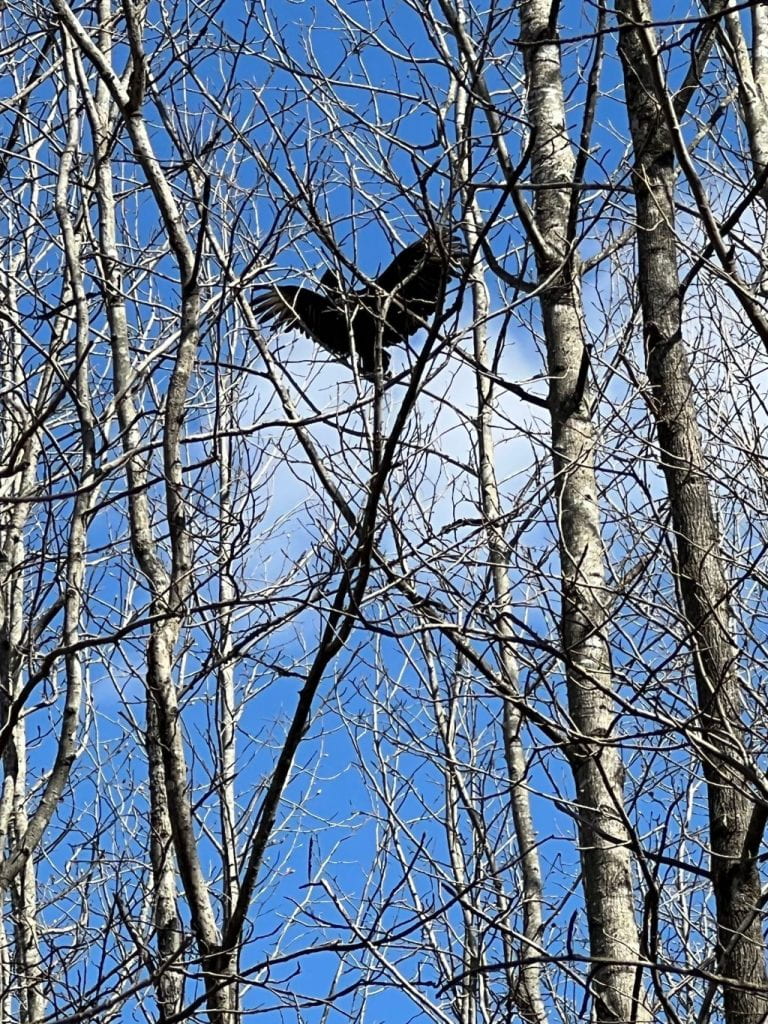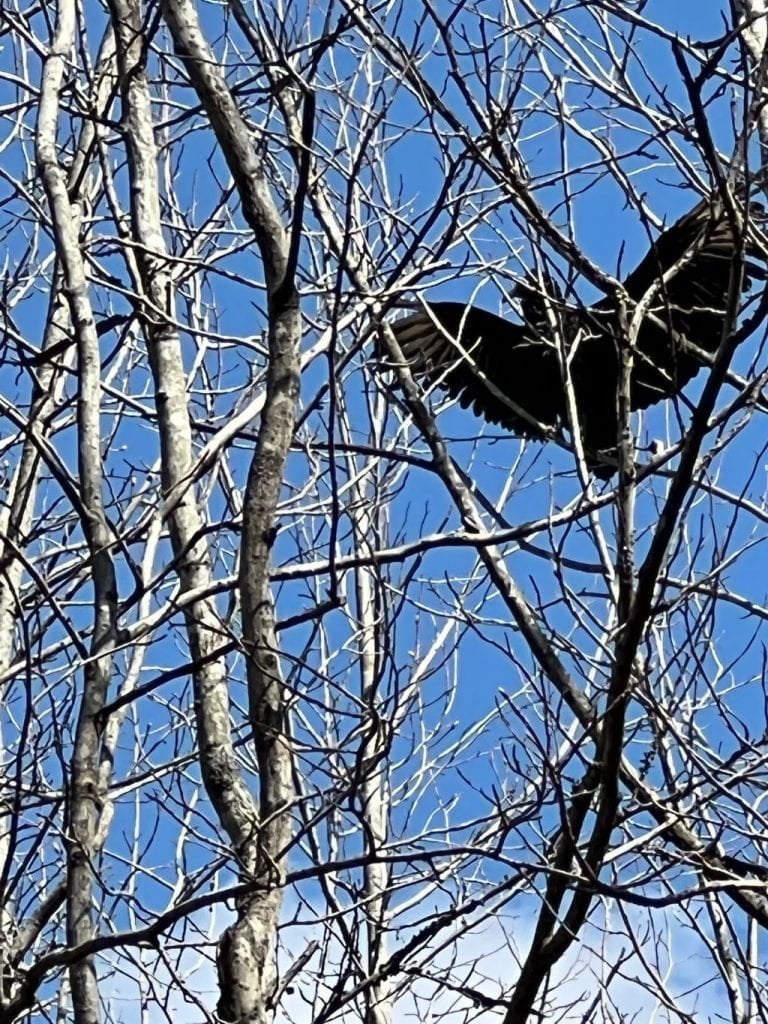 All of us were enjoying a lovely spring morning!