I discovered this inchworm climbing up my window frame. An inchworm isn't a worm at all, but the larval stage or caterpillar of a geometer moth. All moths go through metamorphosis-egg, caterpillar (larva), pupa (cocoon), adult (moth). Inchworms are about an inch long and are commonly brown or green.
Do you see the six legs near its head? All insects have six legs. The inchworm's name is derived from the way it arches to propel itself forward. Ask your children to move like an inchworm. Start in a plank, walk your feet toward your hands, and then walk your hands forward. Repeat.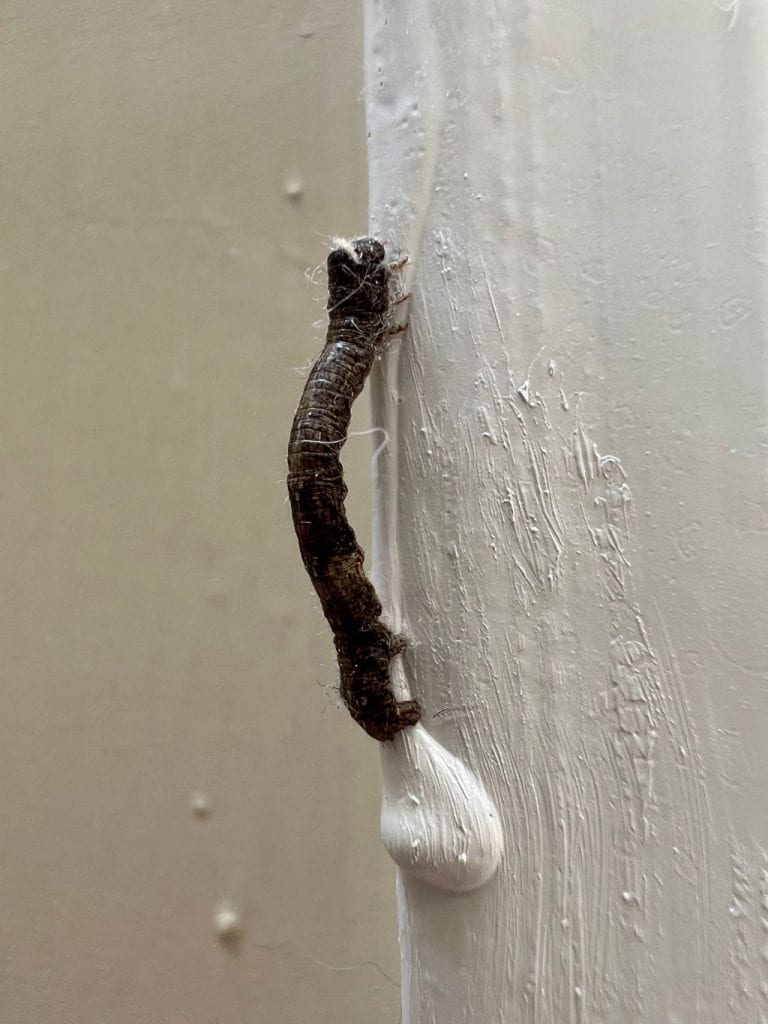 Inch by Inch is an excellent book to teach beginning measurement skills. Cut green paper into inch strips (inchworms) and use them to measure items at home or in your classroom. Click here to watch the story.
Inchworm, performed by Danny Kaye in the movie Hans Christian Anderson, is a classic children's song. Click here to watch him sing the song with the Muppets.