Susan, a friend of mine, recently relocated to Montana with her husband. I've enjoyed her wildlife photos and her recent pictures of a fox inspired me to post about this canine.
Why is the fox jumping in this photo? Watch the video to discover what is happening.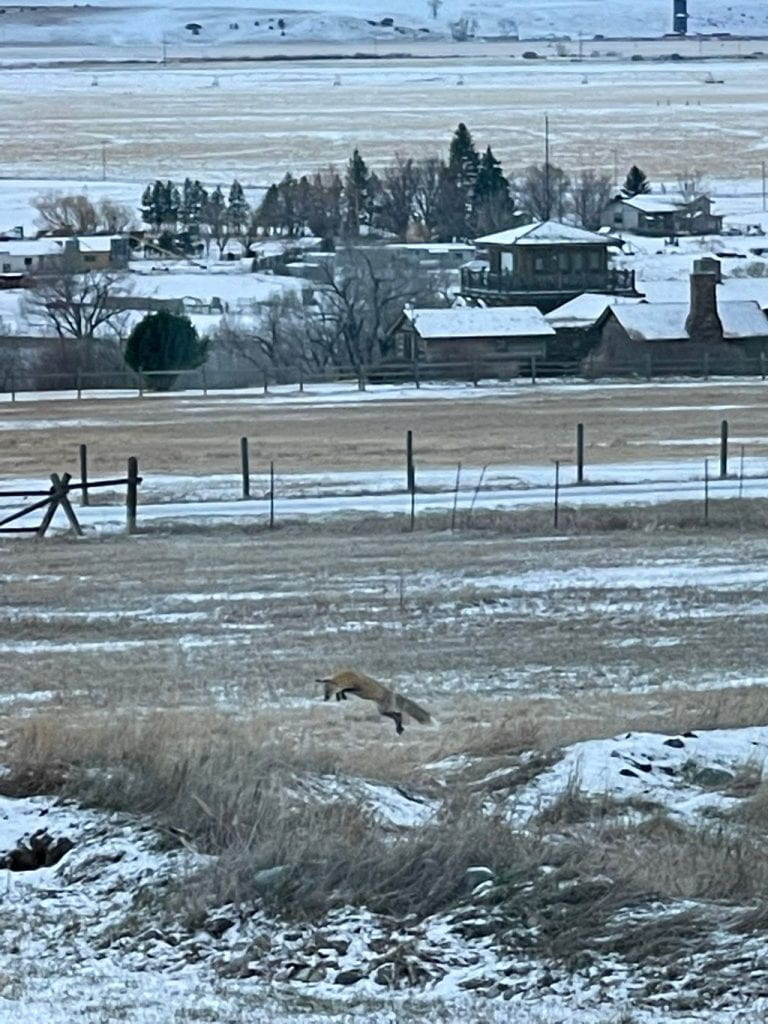 I was in my backyard when I heard the scream of a fox. It will startle you! Listen to the call in the video below.
Click here for the Safeshare link.
Hattie and the Fox is an easy story for young children to dramatize and the predictable, repetitive text will encourage them to participate in the reading experience. Click here for the Safeshare link.