Mollusks
Mollusks are invertebrates which means they have no bones. They are soft-bodied. There are three classifications:  cephalopods, gastropods, and bivalves. In the last post, I shared information about octopuses which are cephalopods. In this post, I will focus on bivalves and gastropods.
Bivalves and gastropods are born with shells. The shells grow with them. Shells are not actually homes but body parts. The mantle produces the shell from calcium carbonate.
Bivalves, such as oysters, clams, scallops, and mussels, have two shells that are hinged together. The shells grow from the outer edges and both shells must grow at the same rate. They can open and close the shells as they move and eat.
Look carefully, do you see the growth lines around the shell? It may remind you of growth rings on a trunk.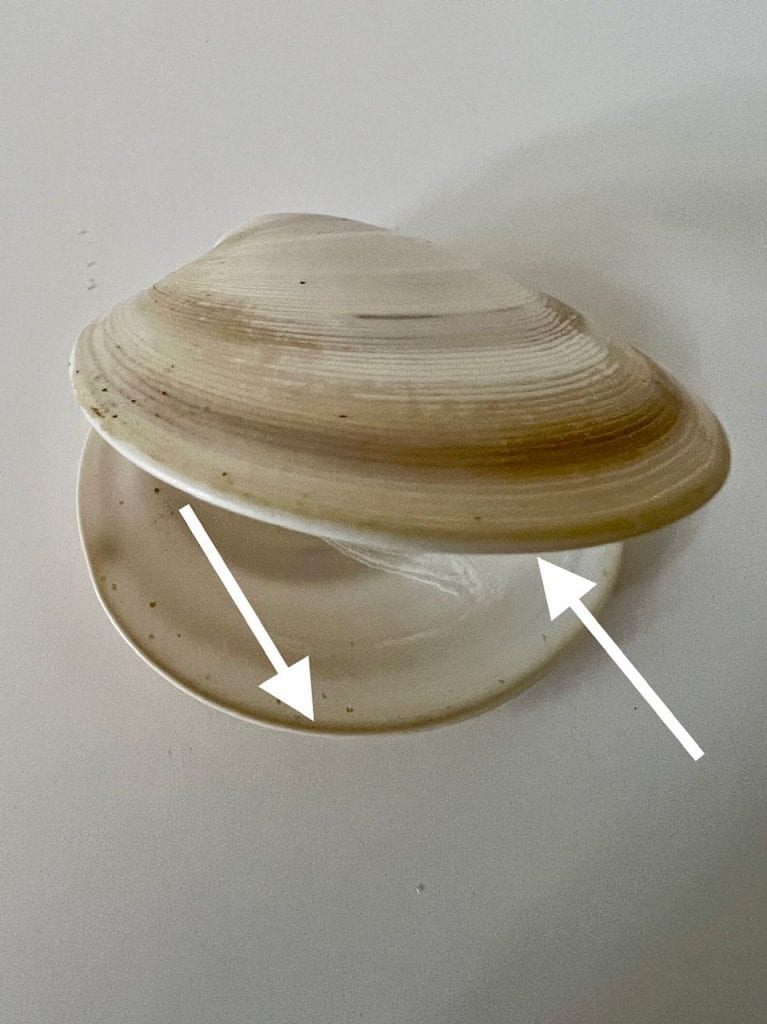 Gastropods, such as conch, snails, and whelks, live in a spiral shell. The spiral grows from the outside and wraps around the invertebrate as it grows.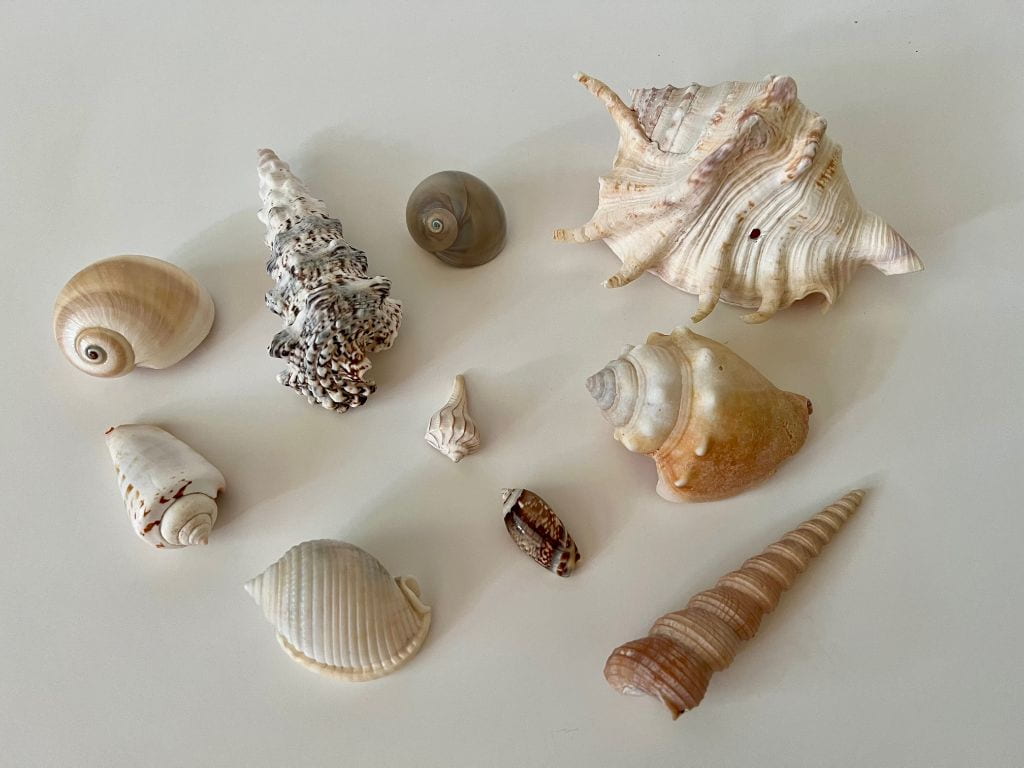 Click here to watch full screen.
Click here and here for the Safeshare links of additional video about mollusks.
Classifying is an important skill. If you collect shells on a beach holiday, ask your child to sort them. They may choose their own categories which may include size, color, like kind, and texture, but then suggest that they group them into bivalves and gastropods.
Seashells by the Seashore is an engaging book to learn the names of common shells. Click here for the Safeshare link. I gave a bag of the shells to my scientists and as the characters discovered shells on the beach, my students picked up the matching shell. If you go to the beach, try to find these twelve shells.
I made these years ago to integrate science and math for my youngest scientists. I used sandpaper to make the shore.