Goldfinch
As I looked out my kitchen window, I spied a goldfinch eating the seeds on a coneflower. What a delightful surprise!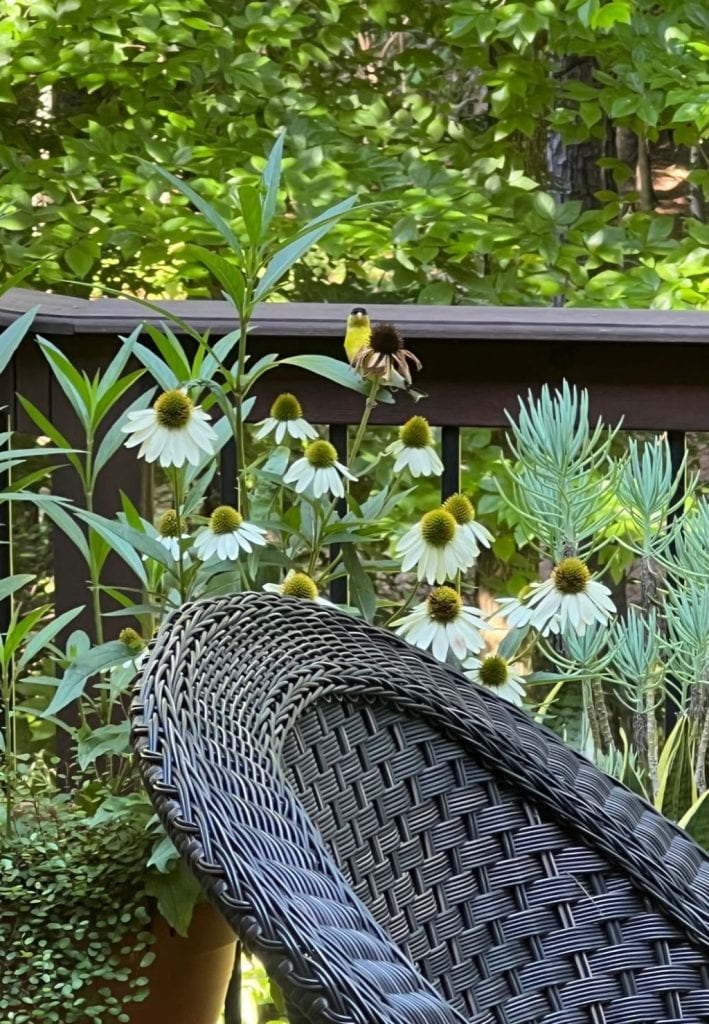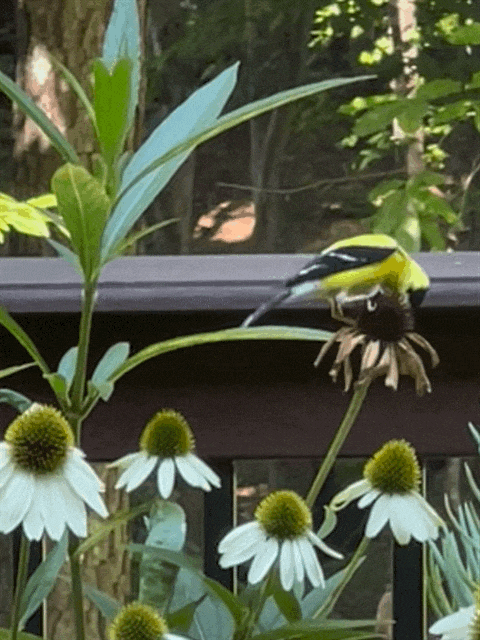 Click here to learn more about goldfinches from the National Audubon Society. Click here to go to the Cornell Lab's All About Birds blog.
Click here for full screen viewing of the video below.