Forest Fires
Our original vacation plans were to travel from Livingston to Missoula and then onto Whitefish, Montana and Glacier National Park. However, the smoke from forest fires burning in several states prevented us from accomplishing our plans. The air quality was just too poor.
The debate on whether to extinguish forest fires, often caused by lightning strikes in Yellowstone National Park, was an interesting one. In the past, attempts were always made to put out fires in the park, but thoughts have changed on whether that is the healthiest choice for a thriving ecosystem. The National Park System permits lightning-ignited fires to burn in Yellowstone if they are not a threat to human life or property. Yellowstone's fire season usually lasts from July through late September.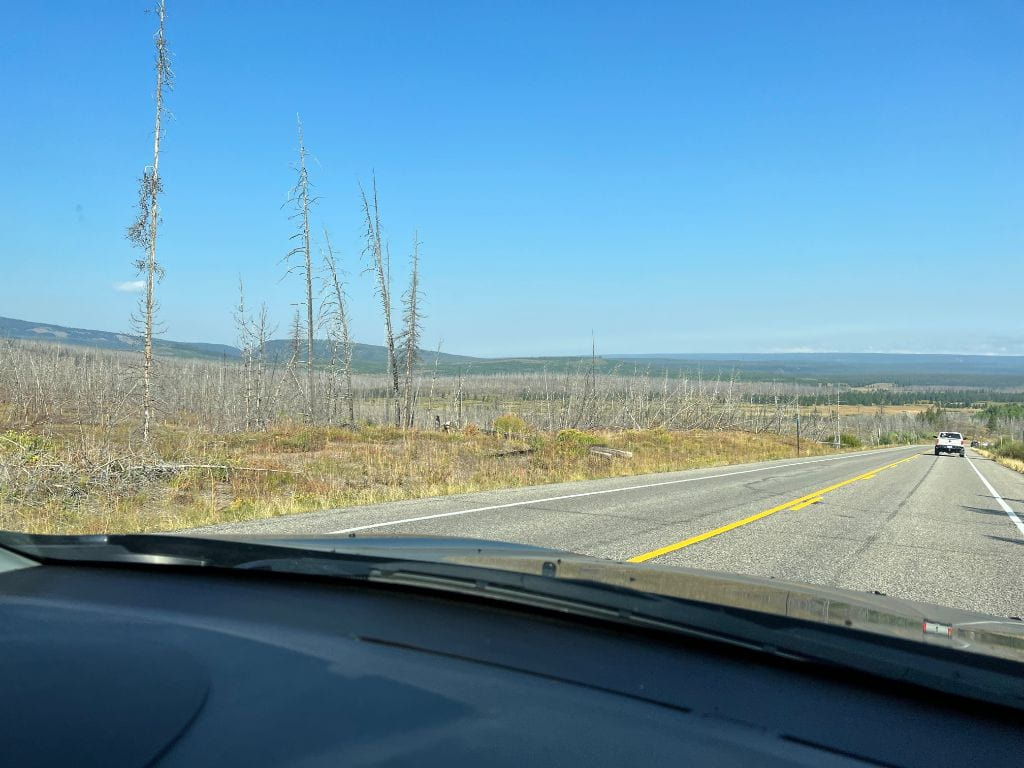 Click here to view full screen.
Lodgepole pines fill the forests of Yellowstone. The cones of these pines are tightly sealed with resin. As a result, the cones can't open unless they're exposed to very high temperatures, like that of a forest fire. The cones may be on the trees for years before there is enough heat to open them. Can you see the saplings in the photo below? Dead and burned trees are not removed because they provide food and shelter for animals and nutrients for the soil. These tall, straight pines were used to construct tipis by native people, hence the name lodgepole pine.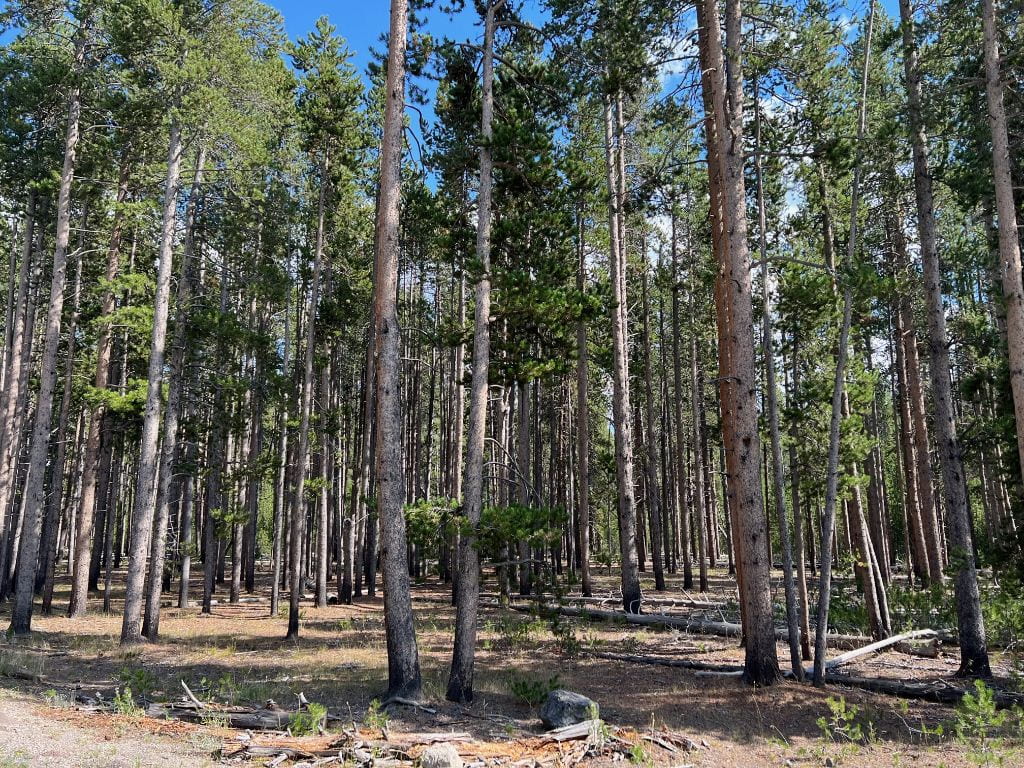 We were told by rangers that many large animals, like elk and moose, benefit from the open spaces created by the fires. By removing the forest overstory, fire also promotes habitat diversity.
There is a time for everything, and a season for every activity under the heavens. (Ecclesiastes 3:1)