I've wanted to learn how to use green screen, so alter watching several webinars, I was ready to give it a try. I enlisted the help of Pre-First. In their homeroom, Mrs. Daniel read Balloons Over Broadway, the fascinating story of Tony Sarg, the puppeteer behind the Macy's Thanksgiving Parade. Watch this interesting biography below:
Pre-First students also watched a video clip of the balloons in a past Macy's parade, and then they designed and constructed a balloon to include in the 2020 parade.
At the beginning of lab, we visited the Tiger TV studio to learn more about how green screen works. Mrs. Williams was able to change our background (which we could see on the monitor) because we had a green screen behind us. Thank you Mrs. Williams!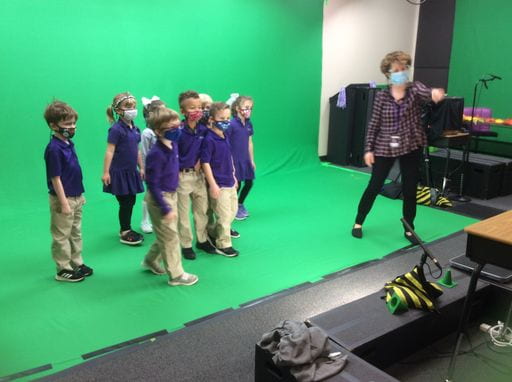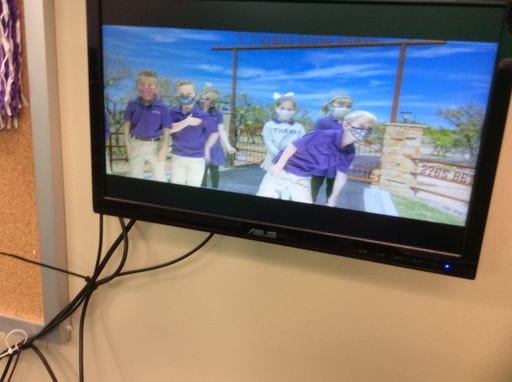 I also demonstrated how I will use my green screen app, Doink, to place their balloons in the parade. Click here to learn about the Doink Green Screen app.
I made a green screen with a tri-fold display board which I found on sale at Hobby Lobby. (Place one of these behind you before a Zoom call, and your virtual background will improve.) I snapped a picture of each of their balloons and now I need to put all the parts together on my app. Final project coming soon!