Do You Know the Answer?
I discovered these holes in the leaves below when I returned home from vacation. I assume an insect made them, but I don't know of any that leave a pattern like this. Also, do you notice how the leaf has turned red around each hole, almost as if it is bleeding?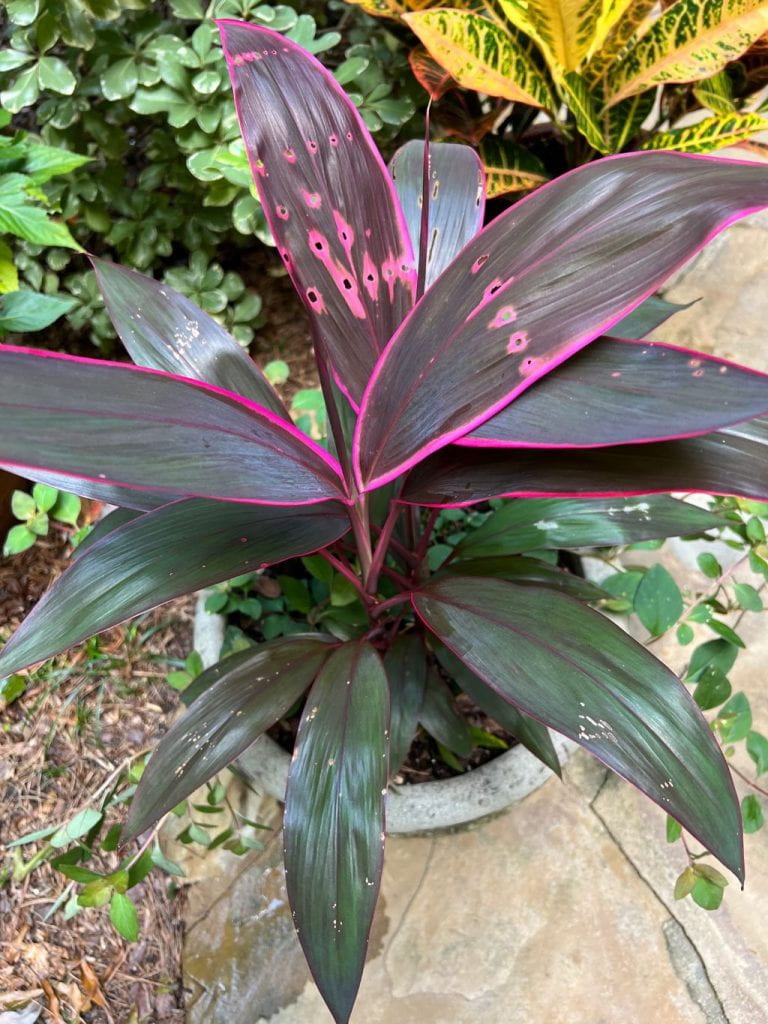 Maybe it was the very hungry caterpillar! Click here for Safeshare.