Kindergarten biologists continued their study of ecosystems around the world. As we entered the lab and saw this scene on the Activpanel, we felt as if we had entered the Amazon rainforest. The rainy day and our dark room added to the ambience. Click here for a rainforest scene with sound effects.
Many fruits grow in the rainforest, including grapefruit, oranges, lemons, pineapples, coconuts, kiwis, bananas, limes, avocadoes. mangoes, and papayas. Grapes and apples do not grow there, but we did test a grape. We investigated whether these fruits would sink or float and discussed our results which led us back to previous experiences with density. Make a rainforest fruit salad at home. Buy some fruits that your child hasn't tasted. Describe the outside texture and shape. Compare the size, shape, and colors of seeds and how they are dispersed inside. Are the inside and outside colors of the fruit the same? Does the fruit taste sweet or sour?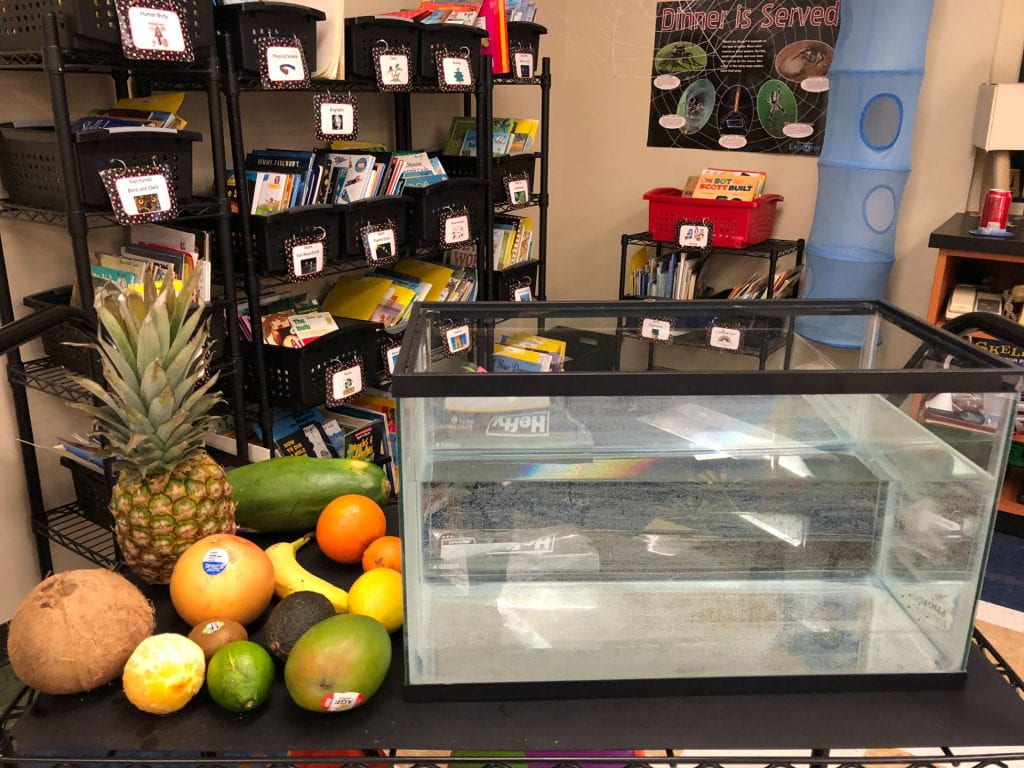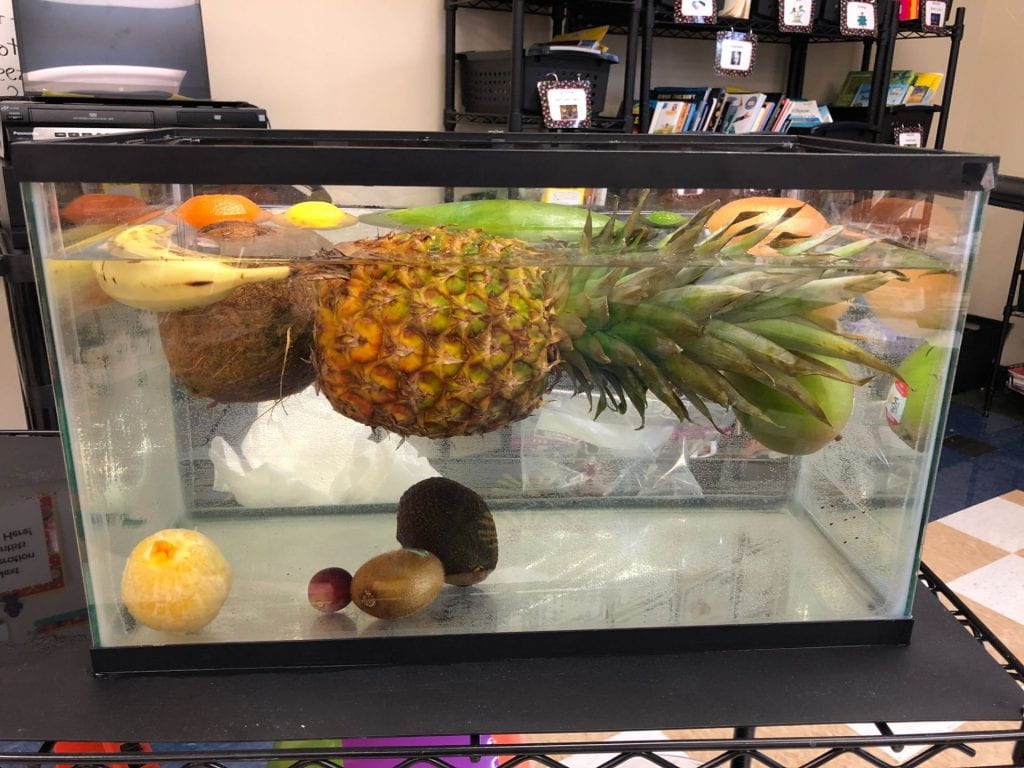 Kindergarten engineers were asked to build a play structure for a new rainforest exhibit at the zoo. We learned that it is important to begin with a strong foundation and to balance the materials carefully. I witnessed critical thinking and perseverance as they worked to solve problems. This activity was also a fun way to strengthen fine motor skills. Add these items to other building materials at home. Tubes of rainforest, desert, and savanna animals are sold at Michael's, Joanne's and Hobby Lobby, as well as Amazon. This would be an ideal time to visit the zoo!

Note: We were dressed up as our favorite story characters on this day.