My PreK scientists learned that primary colors (red, yellow, and blue) mix together to make secondary colors (orange, green, and purple.)
At the beginning of lab, we overlapped color paddles and looked through them.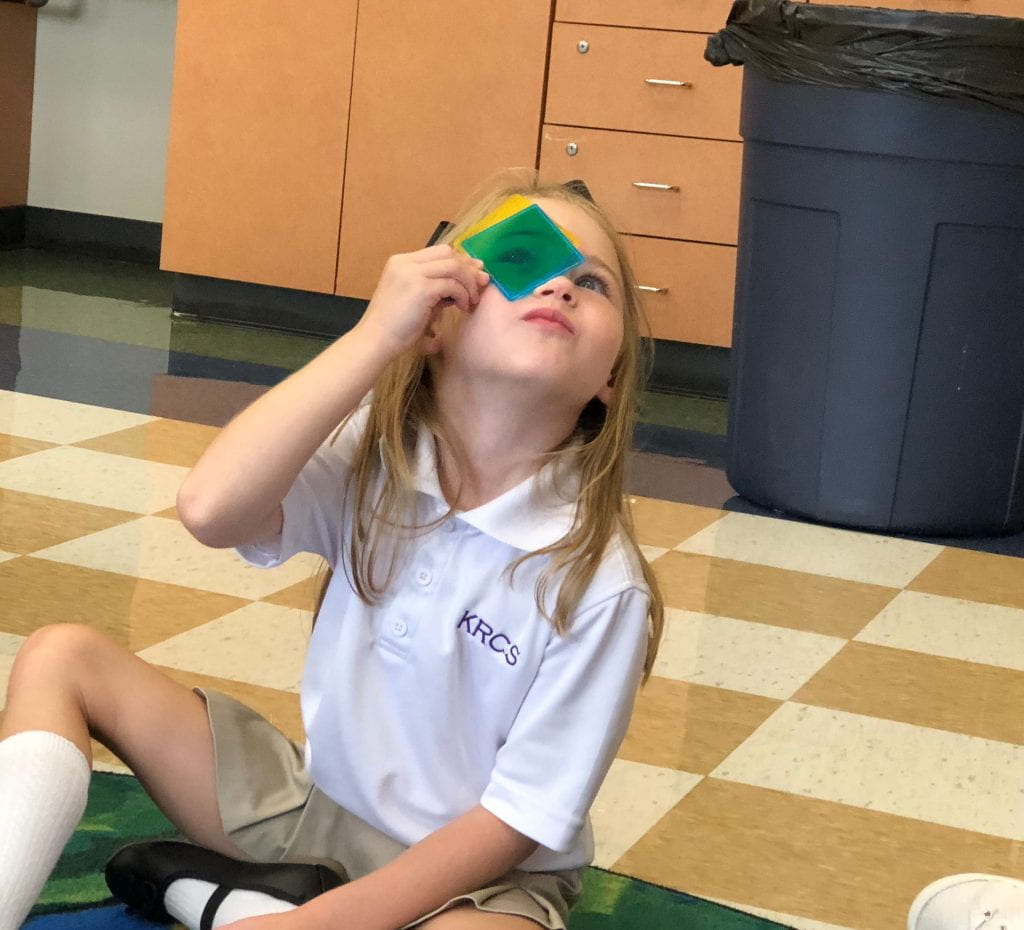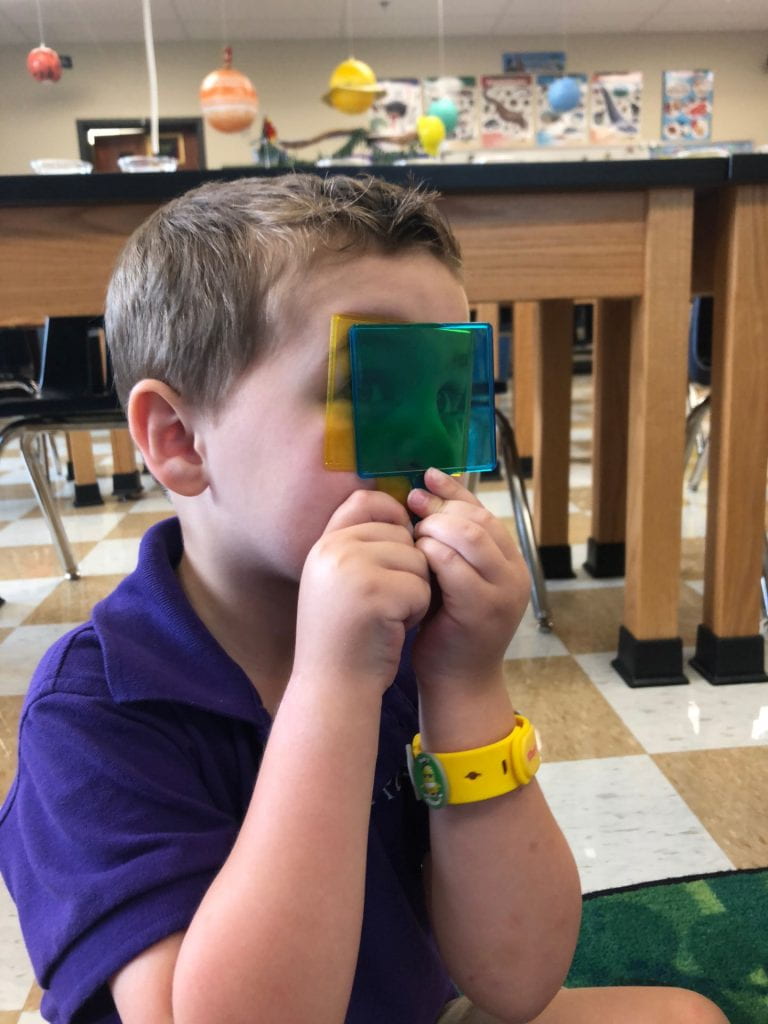 Next, we dropped color fizzers into water and watched the colors mix. Click here to watch a fun video about color mixing.