Investigating bubbles is a fun way to learn more about the properties of matter. Our bubble blowers were made by trimming off the ends of pipettes. My scientists were excited to take them home!
First grade bubbleologists discovered that no matter the shape of our wands, the bubbles formed spheres. Why? Click here to learn more. Make your own bubble wands with pipe cleaners.
Bubbles are iridescent. We checked out some other iridescent items that I have collected too. This centripetal spinner looks just like a bubble.
We also blew hemispheres on our trays. Look below for bubbles inside bubbles and bubble mountains. Notice how the bubbles connect with each other. Some scientists discovered that if they smeared bubble solution on their hands, they could hold a bubble.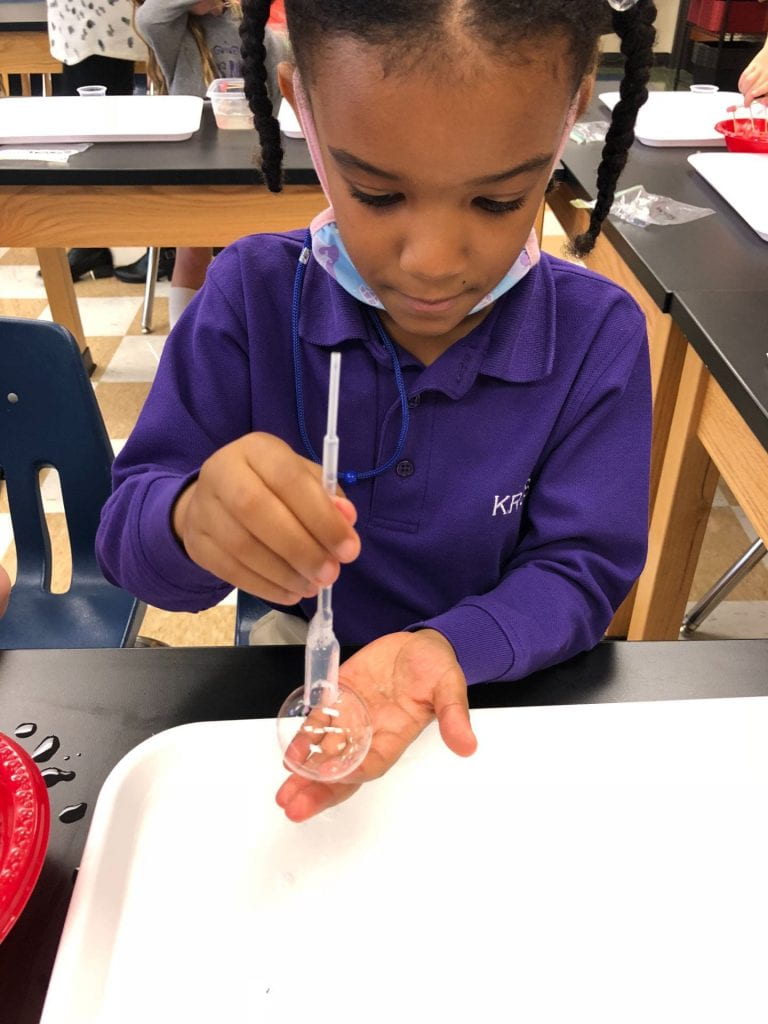 But is there a way to make a cube bubble? We used cubes to make it happen! Click here and here to watch videos for more information. I made these cubes with pieces of erasers and toothpicks.