Do you know the difference between frogs and toads? After watching the video, try to identify the amphibians below.
Click here to view full screen.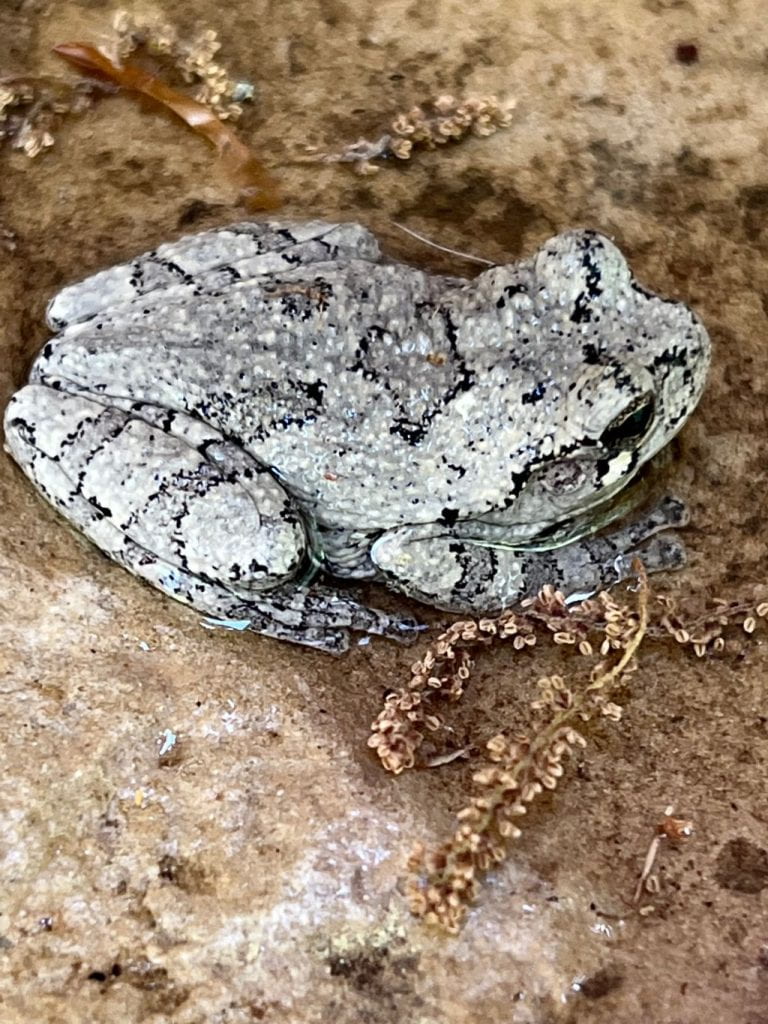 In general frogs have a longer body and legs made for jumping, while toads are squatter and hop or walk. The skin of a frog is smooth and moist, but a toad's skin is bumpy and drier than a frog's. Toads have poison glands behind their eyes (note the photo above), so their eyes are not as bulbous as a frog's eyes. Frogs live close to water because they breathe through their moist skin, while a toad uses its lungs, and can therefore live further from water. Frogs also tend to be brighter in color. Both frogs and toads lay their eggs in water, but frogs lay them in clusters and toads in strings. Click here to see the eggs we had in lab. Amphibians go through metamorphosis during their life cycle.
This decomposing frog, gifted by a student, illustrates the length of a frog's legs.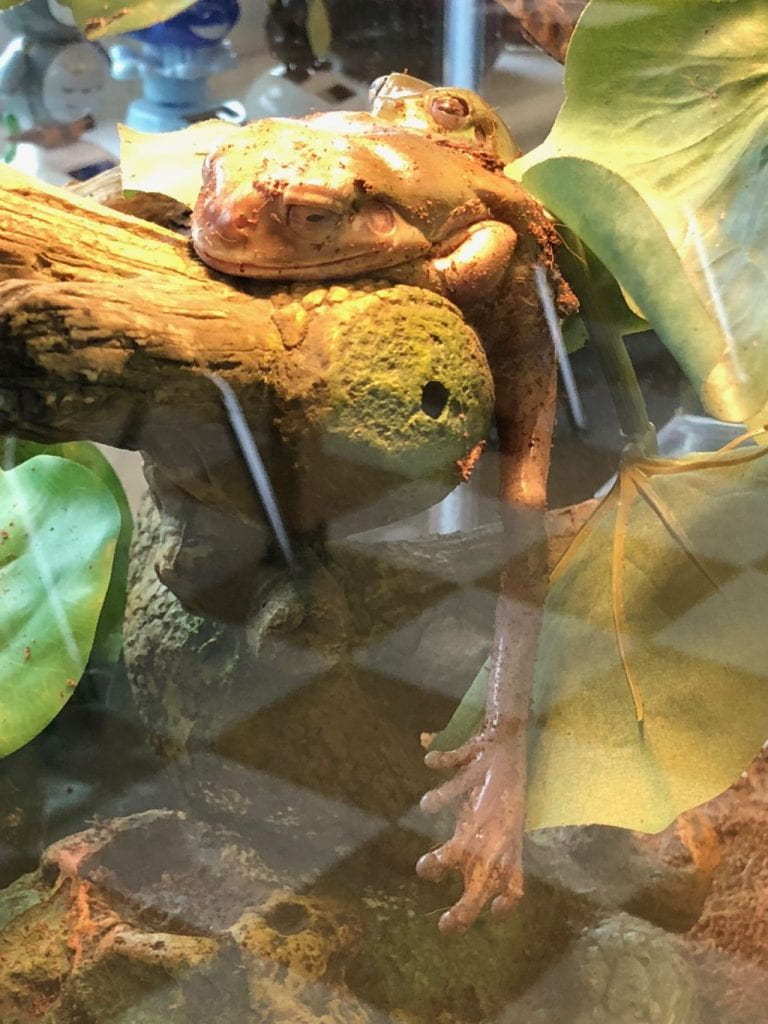 Click here to view full screen.
Click here and here to go to preschool labs that focused on frogs.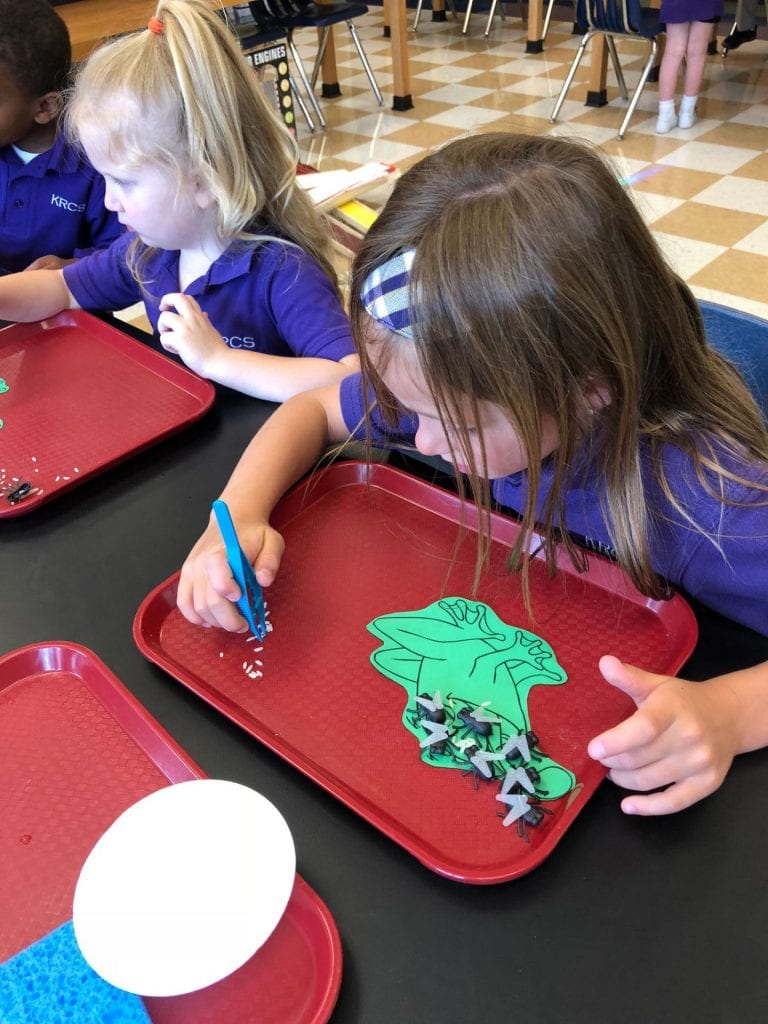 Jaba and Yoda, White's tree frogs, were always a favorite of my young scientists. Photos of Jaba follow; click here to see Yoda.
The song, Five Little Speckled Frogs, is a fun song to introduce the concepts of more, less and subtraction. Click here to view full screen.