Leaves
First grade botanists continued their study of leaves. We began lab with a discussion about why leaves change color and what happens to leaves after they fall to the ground. It is part of God's perfect plan!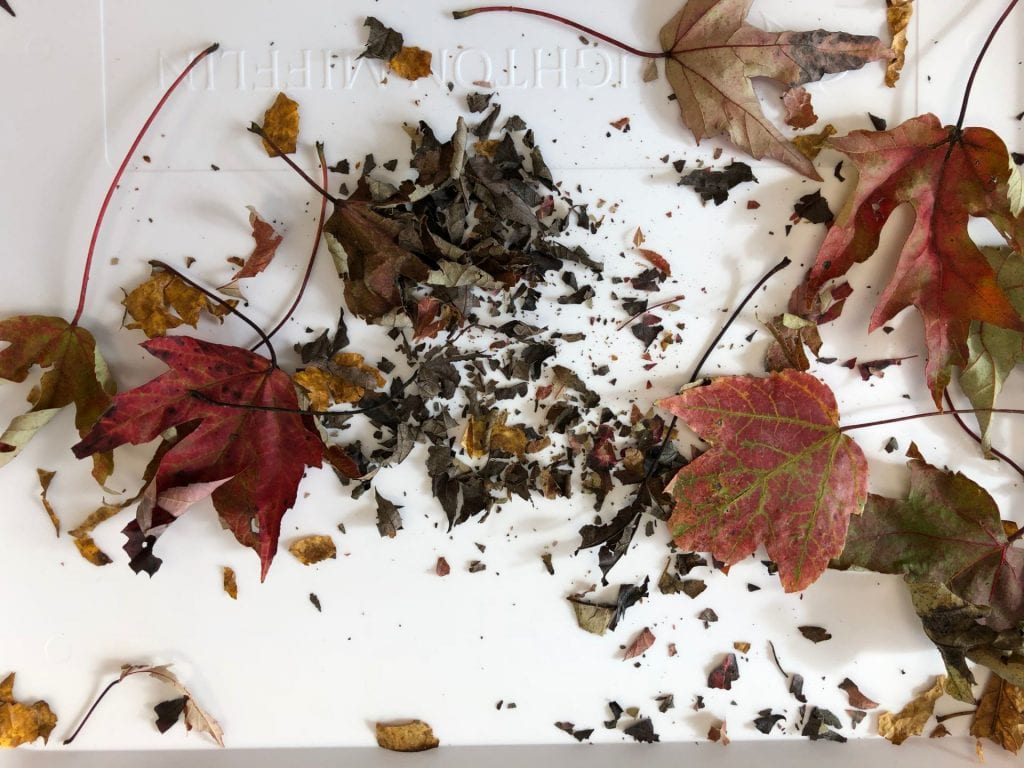 We practiced drawing leaves on our dry erase boards, noting differences in shapes and vein patterns. Then we "drew" with black glue. This activity helped us learn how to use a glue bottle correctly and to develop self-control. We will paint our leaves with watercolors next week.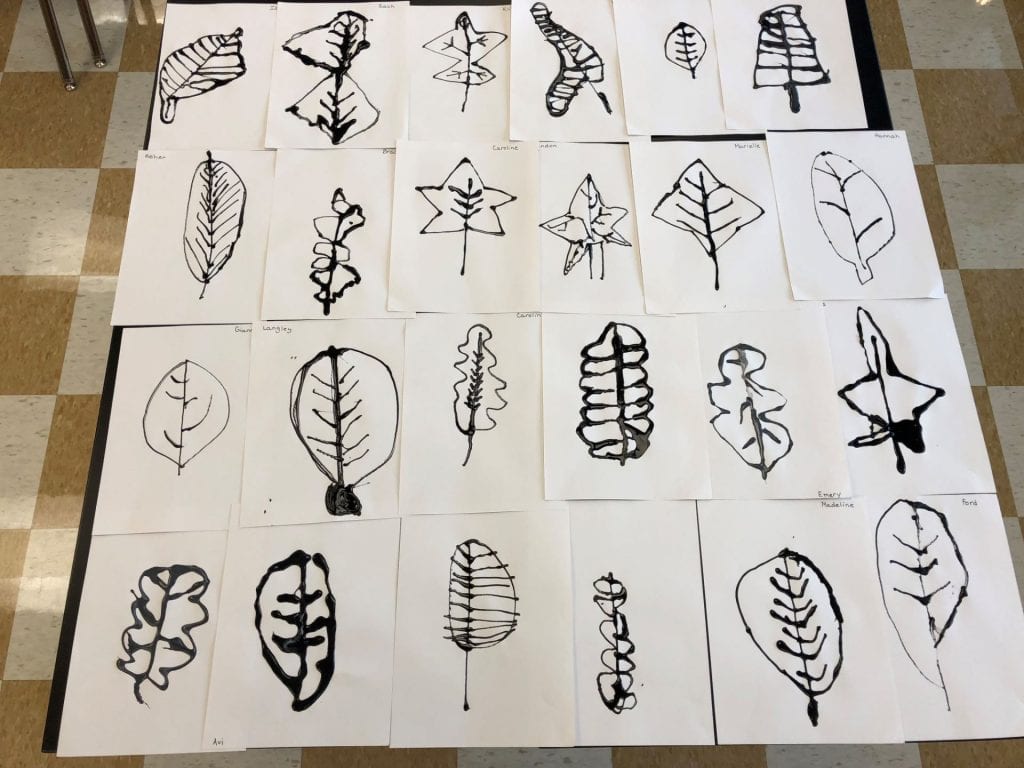 While we waited for our turn with the glue, we used the side of a crayon to make a rubbing with leaf templates. There are 20 different leaves in this set.