Wow, look at these plants that second grade planted go! Soup beans are on the left and pumpkin vines are on the right.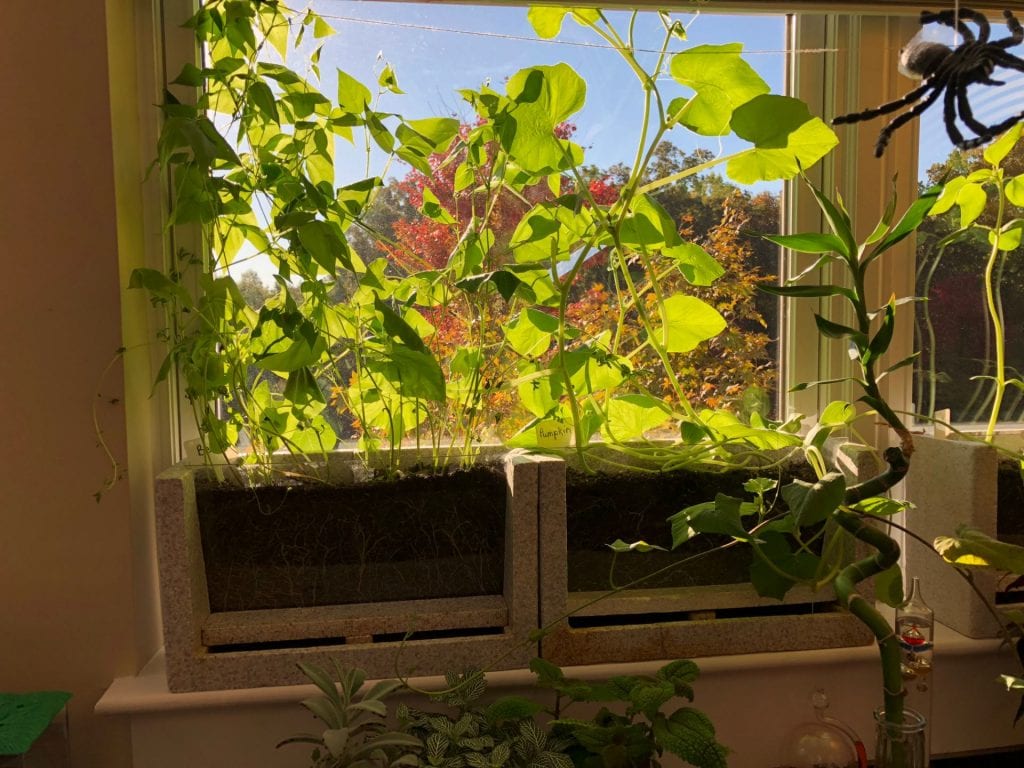 The bean plants are weaving themselves in and out of the blinds.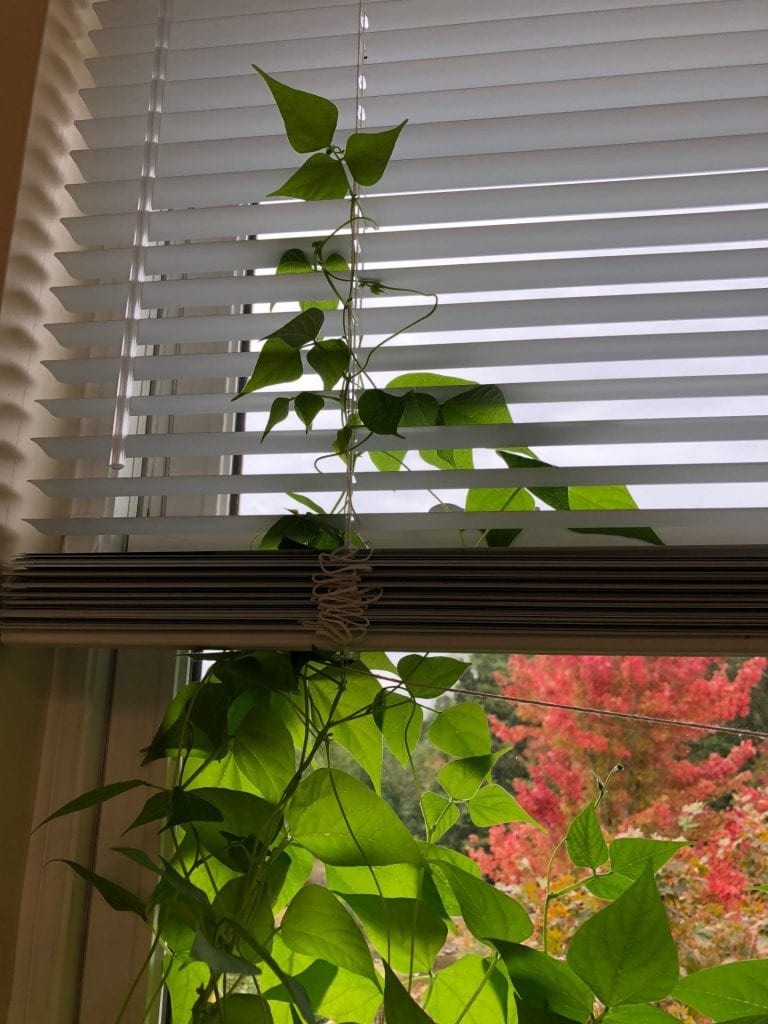 The tendrils on the pumpkin vine are wrapping around the string.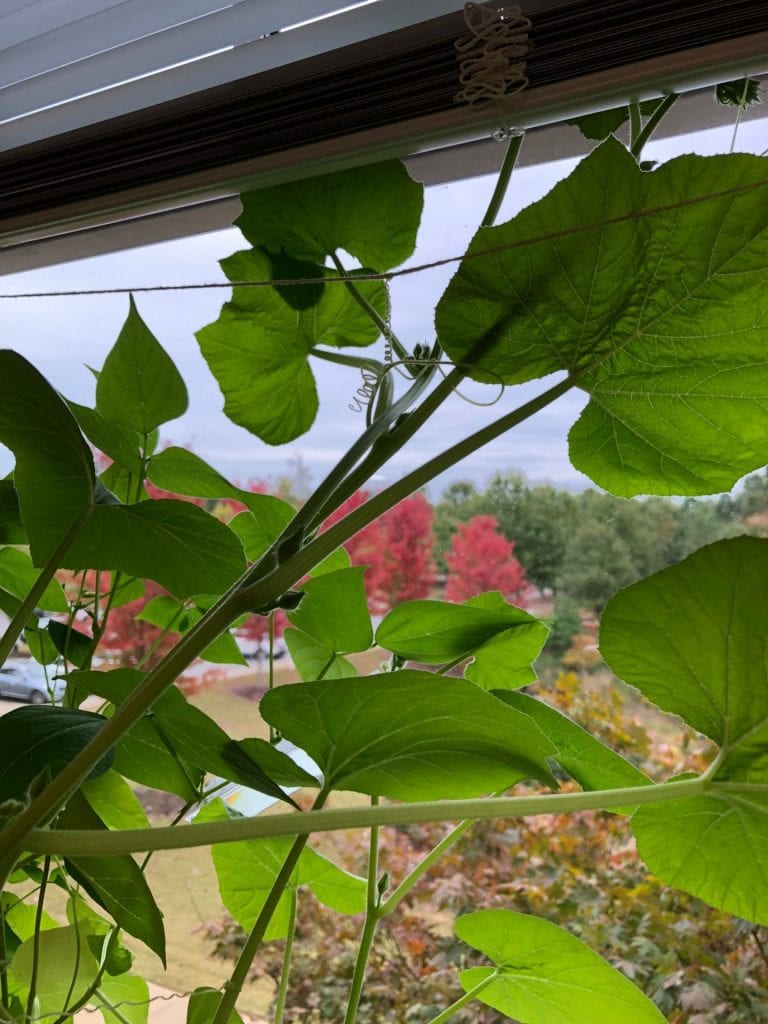 Sunflower plants are reaching toward the sun and the cornstalks are growing to the right of them.
The sweet potatoes have grown roots and vines. We're hoping our avocado pit will sprout.