Snowflakes
Watching snowflakes is enchanting! The activities below connect art, science, math, and reading.
Click here for the Safeshare link.
"Snowflake Bentley" (1865-1931) was fascinated by snowflakes and in his quest to share their beauty discovered a way to photograph snowflakes in the early 1900s. Click here to see Snowflake Bentley's photographs. Click here for the Safeshare link of Snowflake Bentley.
Snowflakes are beautiful, pure, and white,
And like God's children,
No two are alike!
I tried to capture some photos of snowflakes. I've found that a material that is dark and water repellant, like a garbage bag works best. I need a better camera, but I had a little success.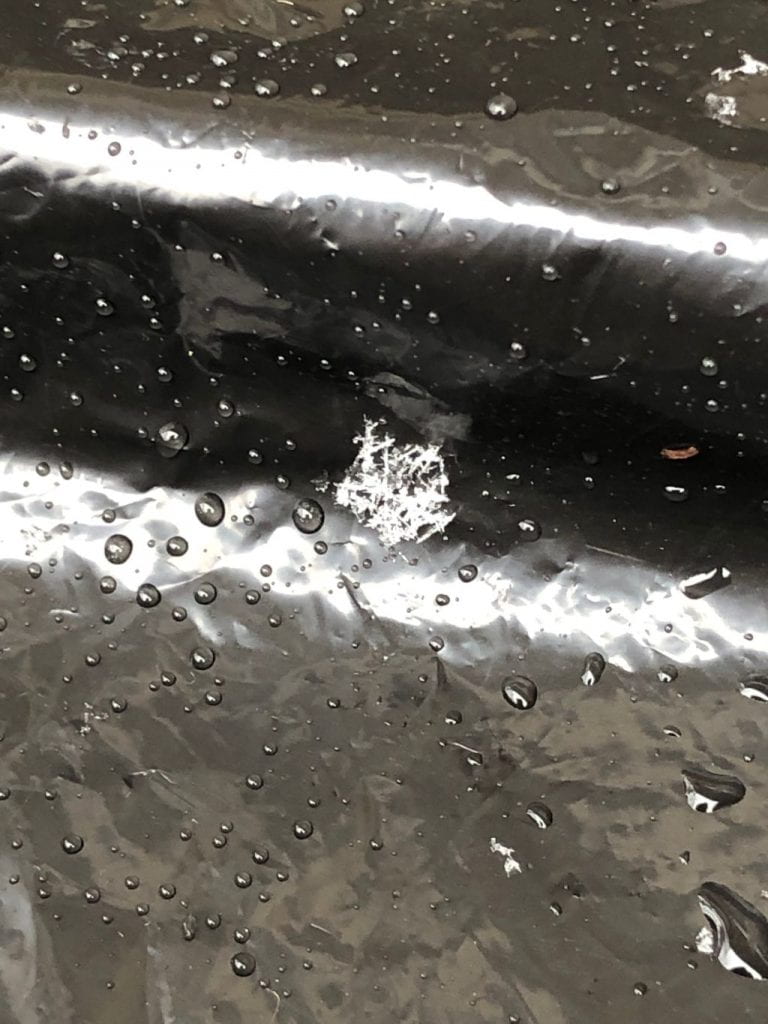 Cutting snowflakes is always fun! Trace a circle on a piece of paper with a plate or other round item. Fold it in half. Then fold the half in thirds, so it looks like a pizza slice, then you will have six sections.
Click here for the Safeshare link to learn another method to make a six-sided snowflake.
Make giant snowflakes with larger paper.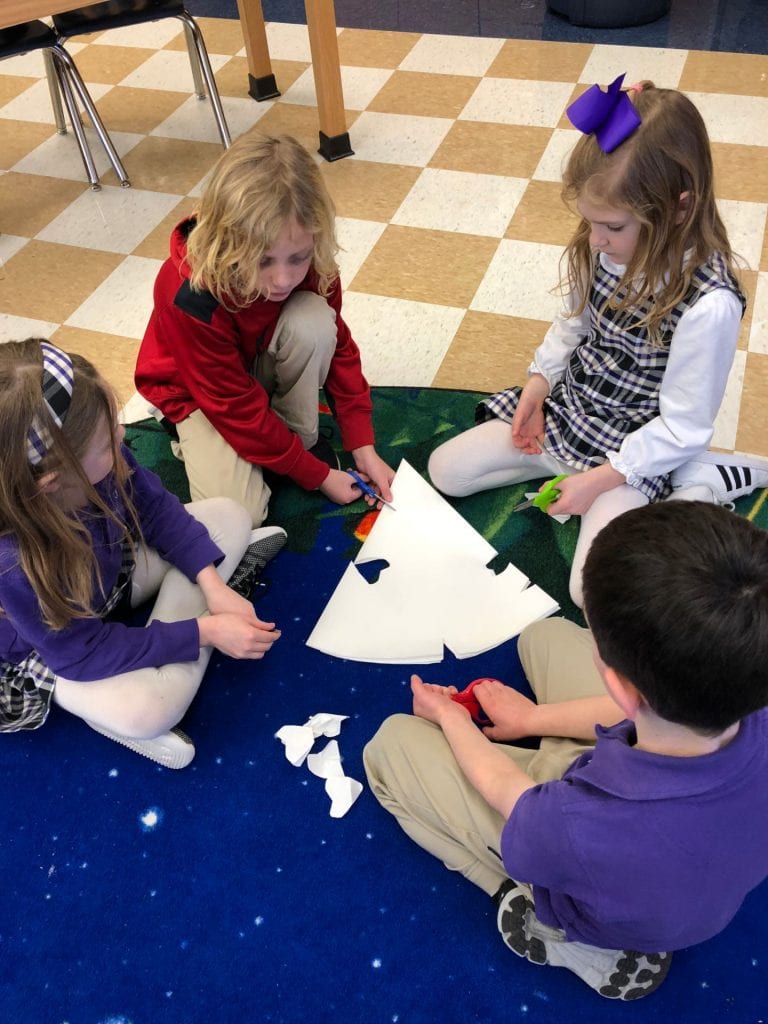 Click here to watch real snowflakes form.
It's also fun to make snowflakes with pattern blocks. These snowflakes were made by former kindergarten students. There are six pattern block shapes – square, triangle, trapezoid, rhombus, parallelogram, and hexagon. Each student began with a hexagon which has six sides, like a snowflake. Two trapezoids or six triangles also make a hexagon.