I want to share three devotionals that I am reading during my morning devotions. We all have more time to read now, so this is the perfect time to add something new to your quiet time with God.
I am reading the second book of Louie Giglio's science devotions for kids. I learn something about creation every day! Your entire family will enjoy it. There are two books in this series, and I hope he writes another one!
How Great is Our God- 100 Indescribable Devotions about God and Science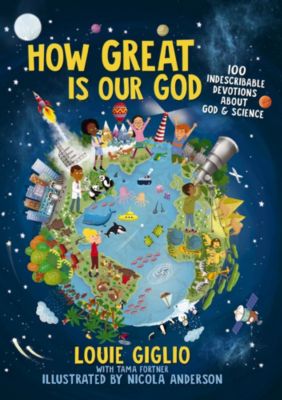 Let's join together and pray as a nation. If My People is a 40 day prayer guide for us to intercede for our nation. It's a small, inexpensive paperback that is so powerful! I love the way that the author also weaves prayers from past presidents throughout the 40 days.
If My People… A 40 Day prayer Guide for Our Nation
I was given the next devotional several years ago and I just picked it up again. It is truly one of the best devotionals I have used. Although it begins in January, I just began on the date I started back in March. I look forward to the wisdom I gain through it each day.
New Morning Mercies – A Daily Gospel Devotional