My first grade scientists continued their study of matter with a lab about absorbency. First we had a little fun with this water absorbing polymer. Click here to learn more. I hid the white polymer powder in a Styrofoam cup and then poured water into the cup. I turned the cup over students' heads, but nothing spilled on them!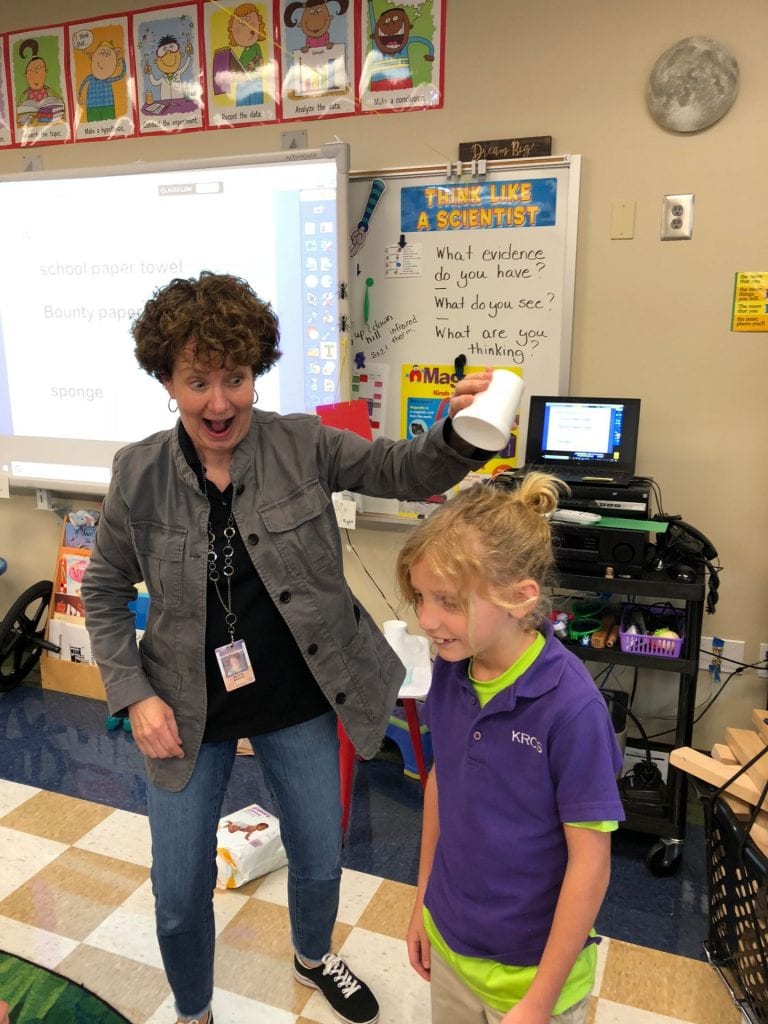 The liquid had become a solid. I explained that diapers are filled with the same polymer. We poured water into diapers and turned them over after we cut one open. They were much heavier, but nothing leaked out!
We tested a few items together for absorbency, and then we individually tested nine different materials for absorbency with pipettes. My scientists made discoveries about the properties of water as they worked. Why are some materials absorbent while others are not? How do scientists create absorbent and nonabsorbent materials?
We closed lab by discussing why we want some items (towel or a sponge) to be absorbent, while wanting other items (raincoat, boots, or a bathing suit) to be nonabsorbent.