Second grade engineers were tasked with building the tallest possible, freestanding tower with 15 pipe cleaners. Before they began work, we looked at towers around the world and discussed decisions that they would need to consider while planning. After collaborating with their engineer team, they began work.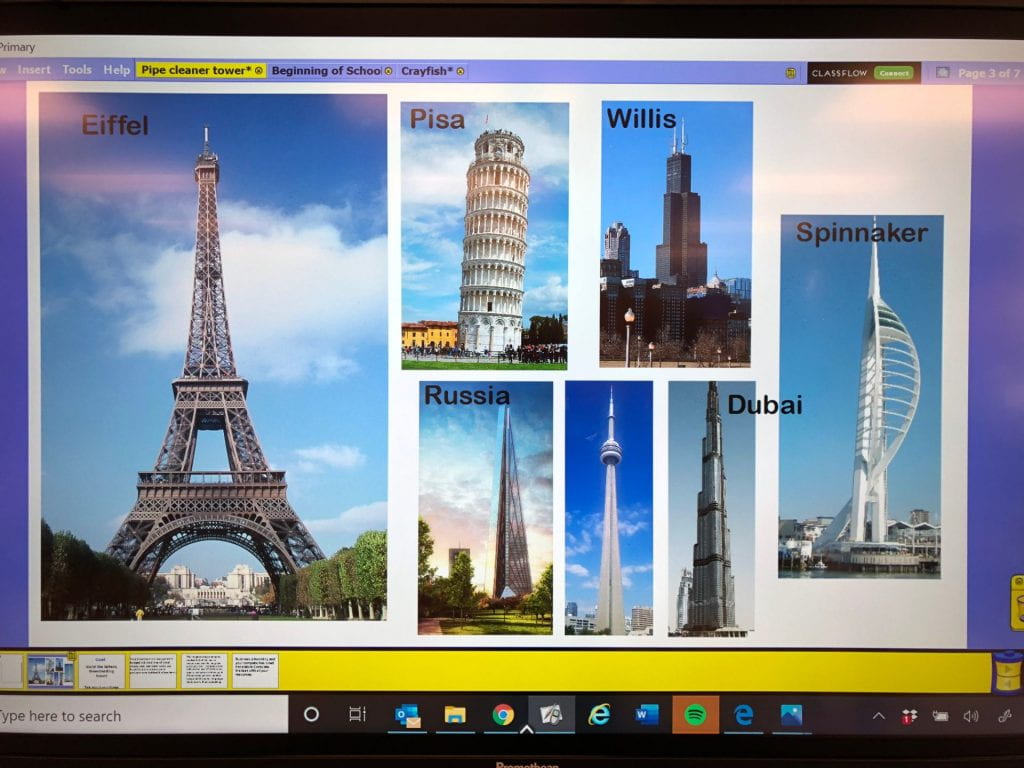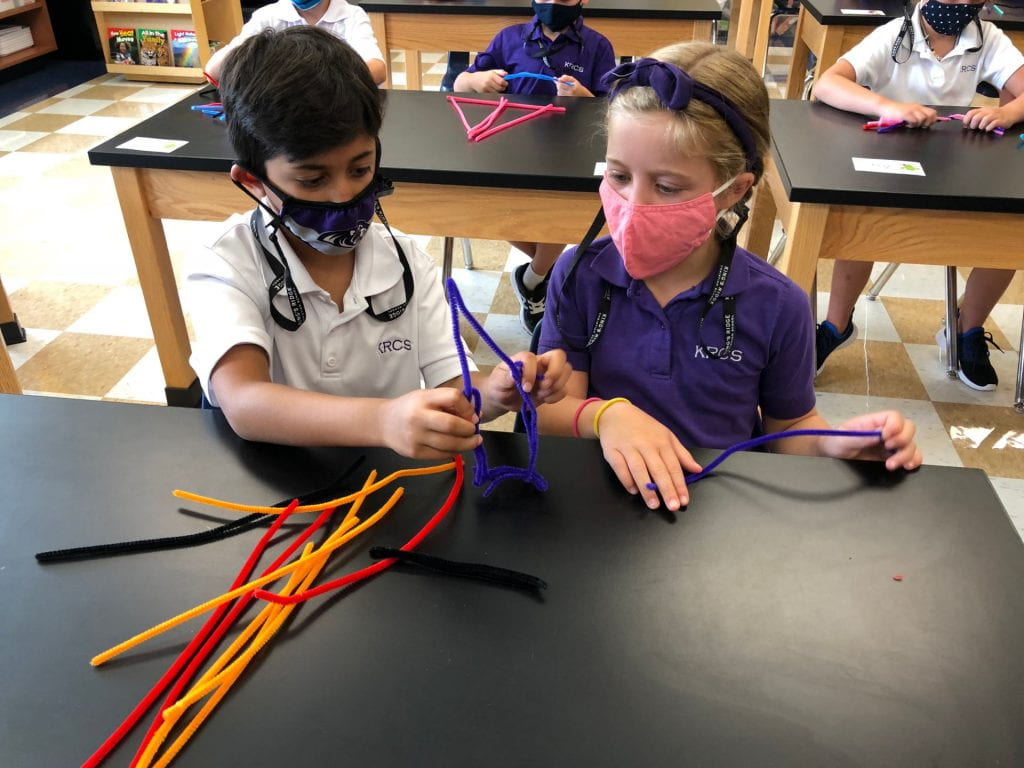 But wait, we received an announcement from headquarters. Wow, this made our work much more difficult!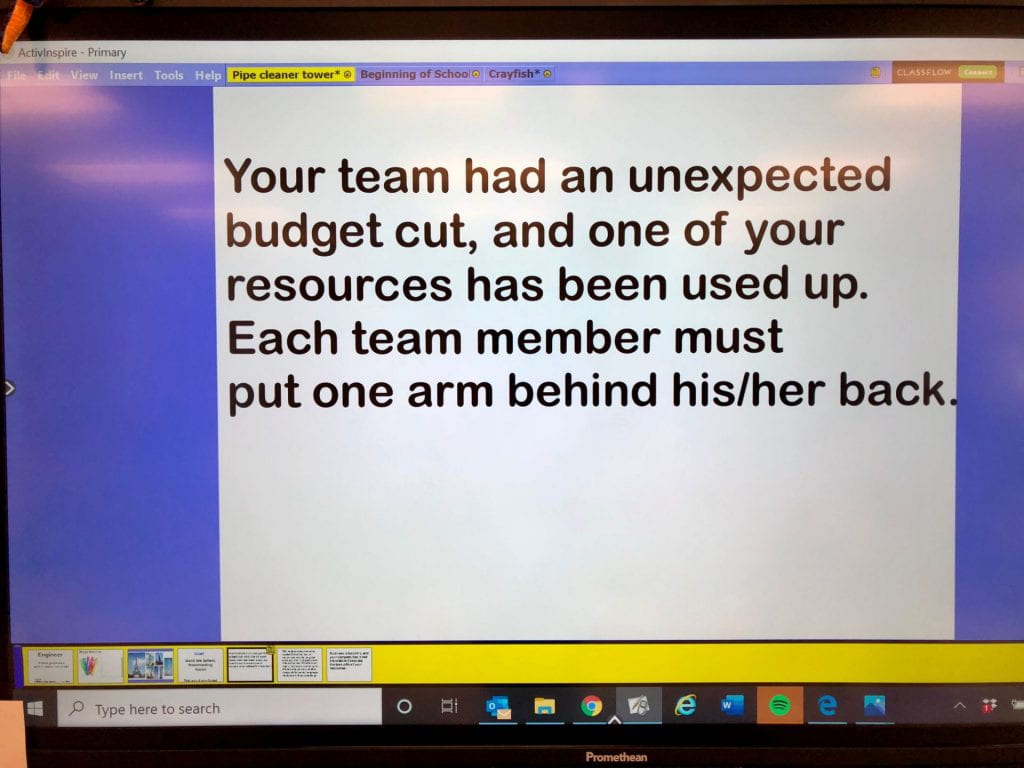 We were relieved to receive this communication, but now it was tough to collaborate.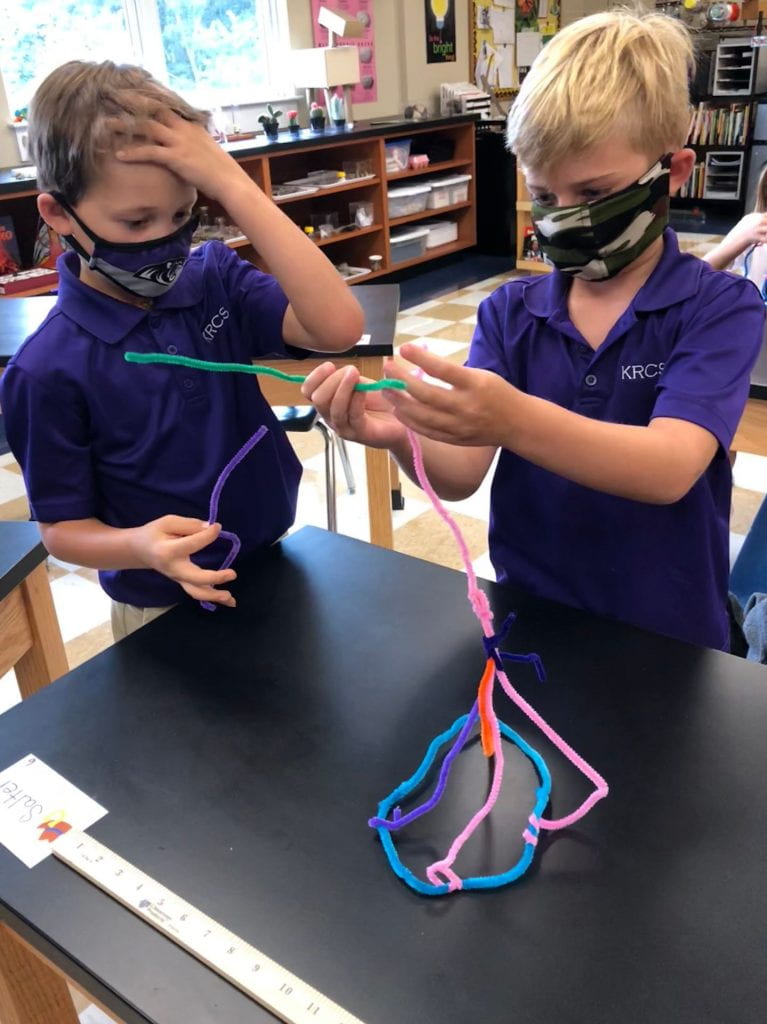 After this final note, we completed our towers. This was not an easy assignment!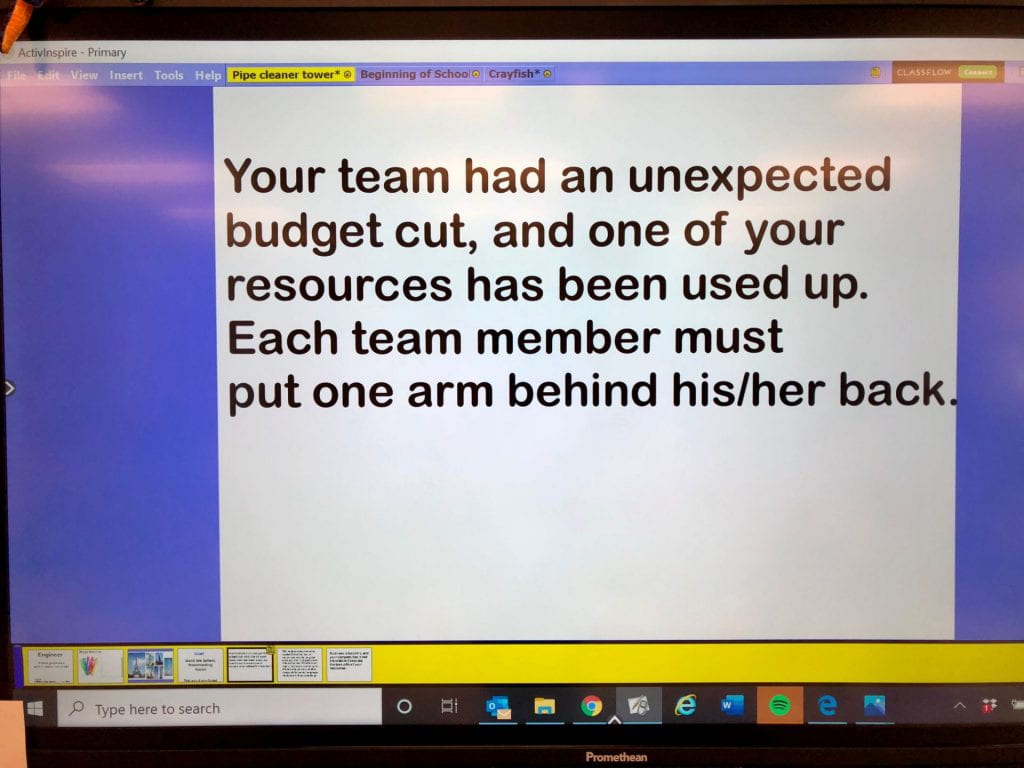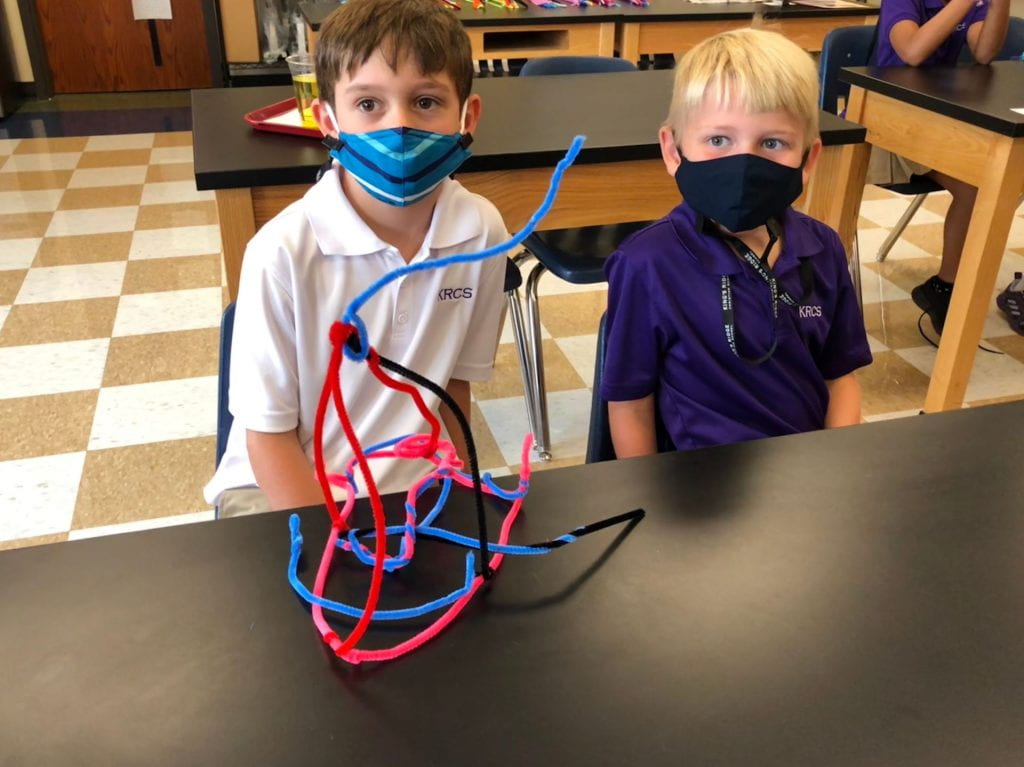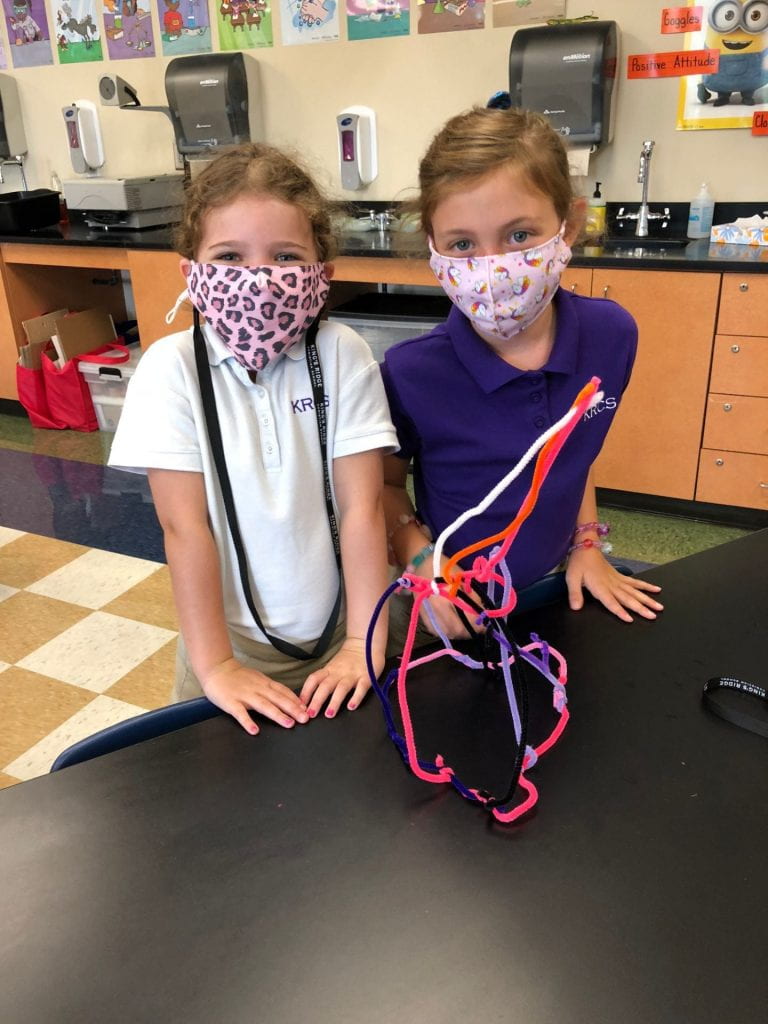 These engineers constructed the tallest tower. They used some solid shapes (cube and pyramid) in their design.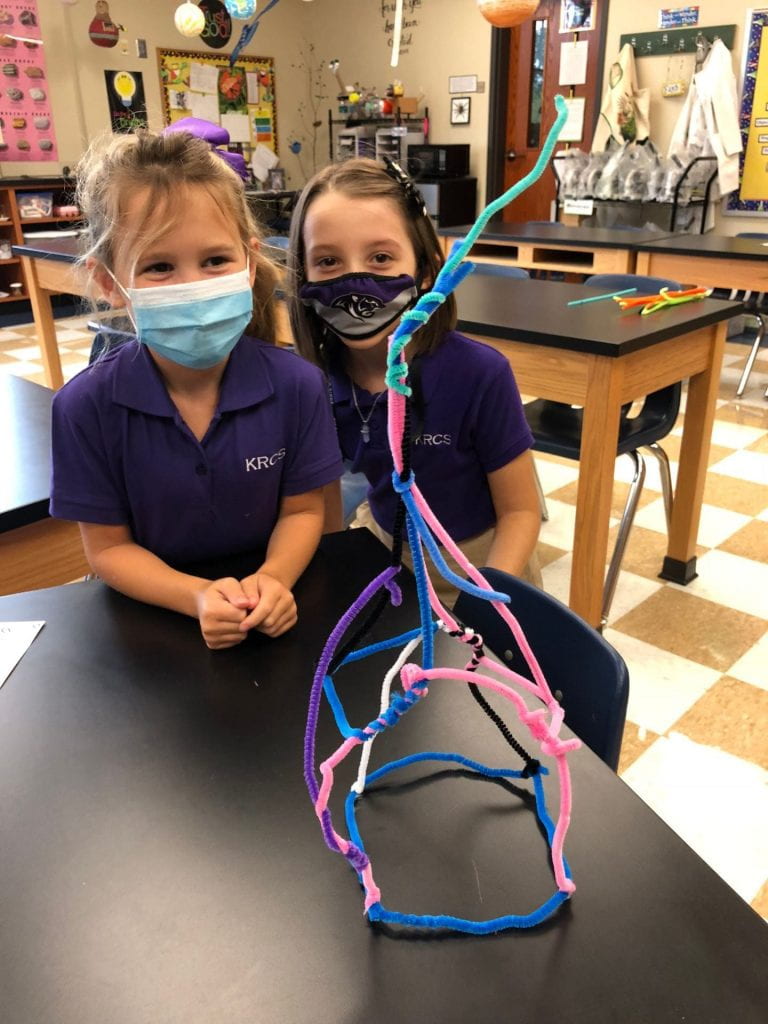 This activity came from Vivifystem.