Snail Lab
My PK and P1 scientists had fun learning all about snails! It is paramount that children investigate the world around them, so that they learn to respect and care for living things. After studying a snail's body parts, we drew the spiral shell, the muscular foot, and eyes on the end of the tentacles. There are a smaller pair of tentacles that snails use for sensing. Snails secrete mucus, so that they can slip and slide. To learn more about this interesting little creature click here and here.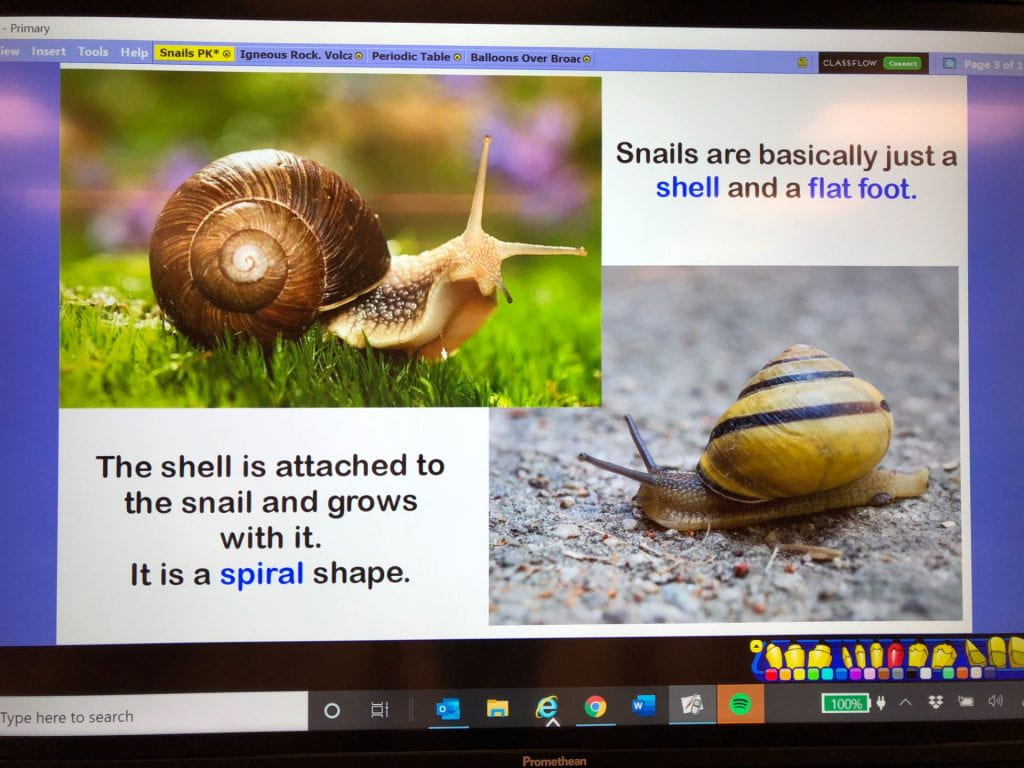 We also made a 3D model of a snail.
But the favorite part of this lab was observing live garden snails! Just look at the sense of wonder in these faces!
Snail race!
What is the difference between a snail and a slug? Do you see a mistake in one of the cover illustrations?