One of the most impressive sights in Yellowstone National Park are the geothermal features. Walking through them is a sensory experience!
Yellowstone is an active super volcano and the magma close to the surface supplies the heat necessary for these elements. Hot springs are the most common hydrothermal features in Yellowstone. Steam also rises from vents in the earth called fumaroles, the hottest features in the park, and mudpots bubble with gases and look like pools of bubbling mud.
There are over 1000 geysers on Earth and 500 of those are in Yellowstone. The Upper Geyser Basin, home of Old Faithful, has the greatest concentration of active geysers. Old Faithful shoots water more than 100 feet in the air. (See my photo below.)
Click here for full screen.
My favorite area during our visit to Yellowstone was the Midway Geyser Basin where you find Excelsior Geyser and the Grand Prismatic Spring, Yellowstone's largest hot spring. The colors are created by heat loving bacteria (thermophiles), not minerals.
Click here to view full screen.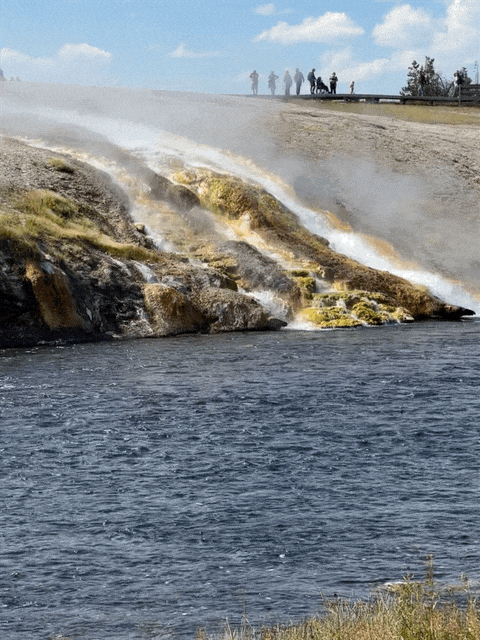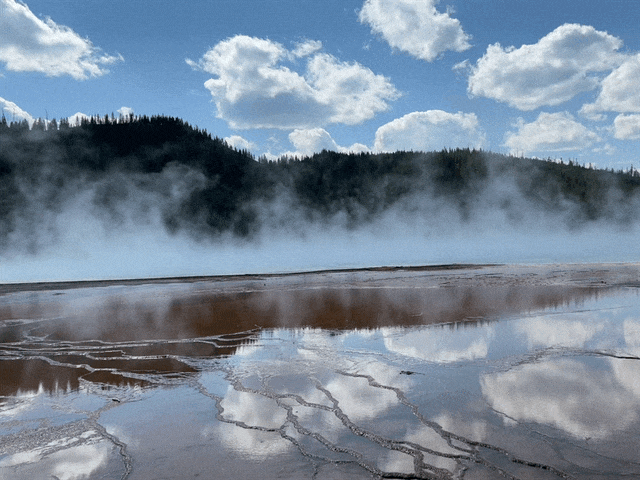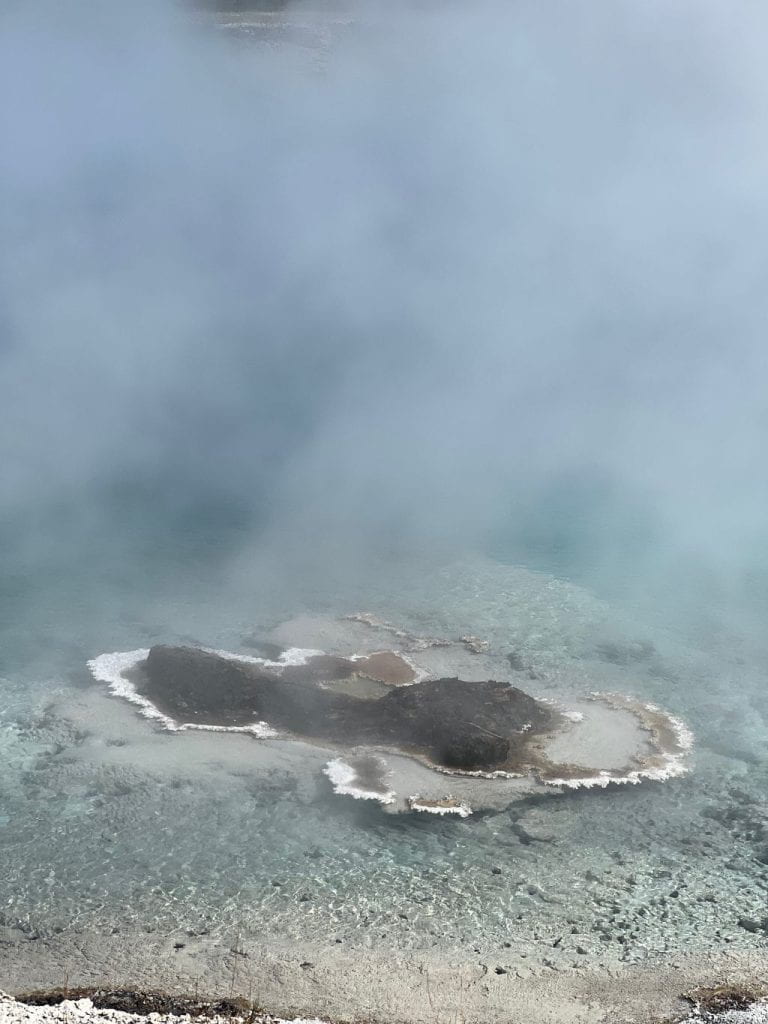 When I taught science, one of my third-grade units was thermal energy. Click here and here for some of my favorite thermal energy labs.
Click here to go to a volcano lab.