Because it's St. Patrick's Day, my youngest scientists studied rainbows. After learning how to form a rainbow with water and sun or with a prism, we used refractive rainbow peepholes to view rainbows in the lab. The colors are always in the same order – red, orange, yellow, green, blue, indigo, and violet.
The rainbows that we can see in the sky form an arch. How can we complete the arch on these rainbows? We dipped the ends of the rainbow in water and watched as our rainbow connected. What a fun way to investigate absorption!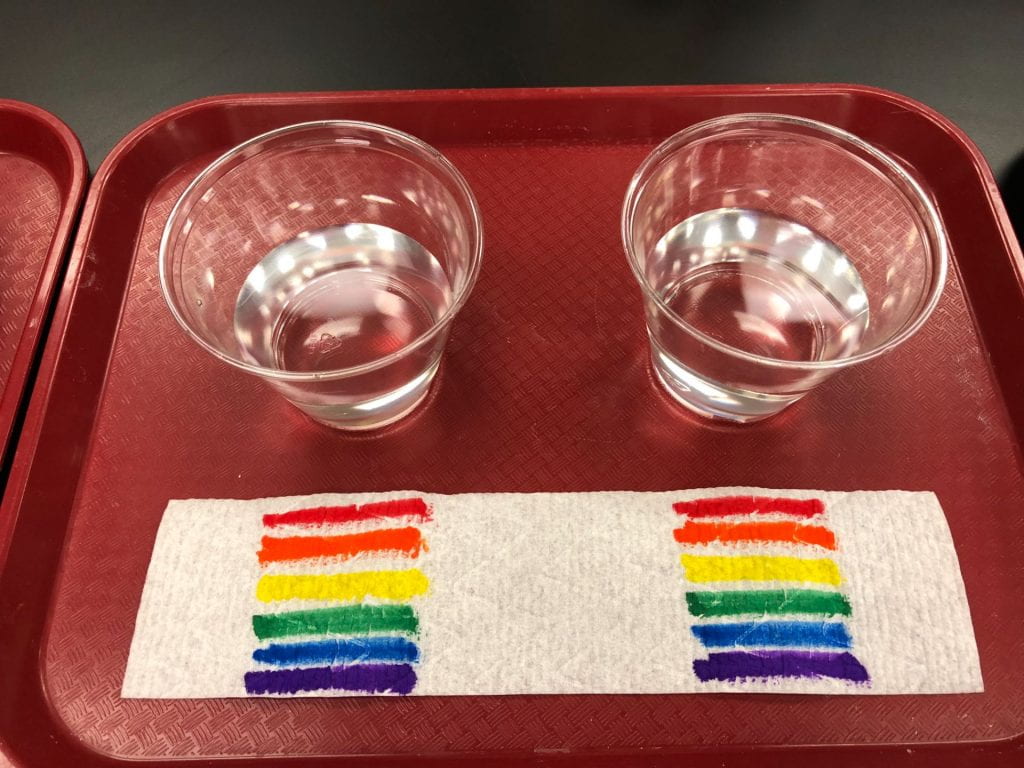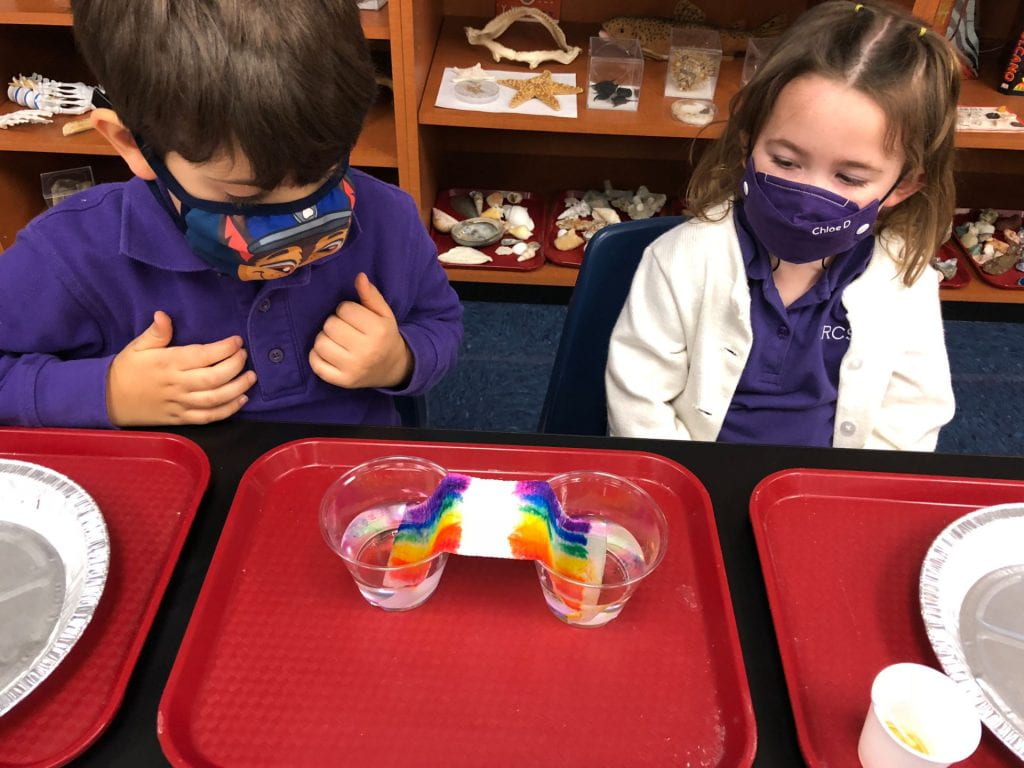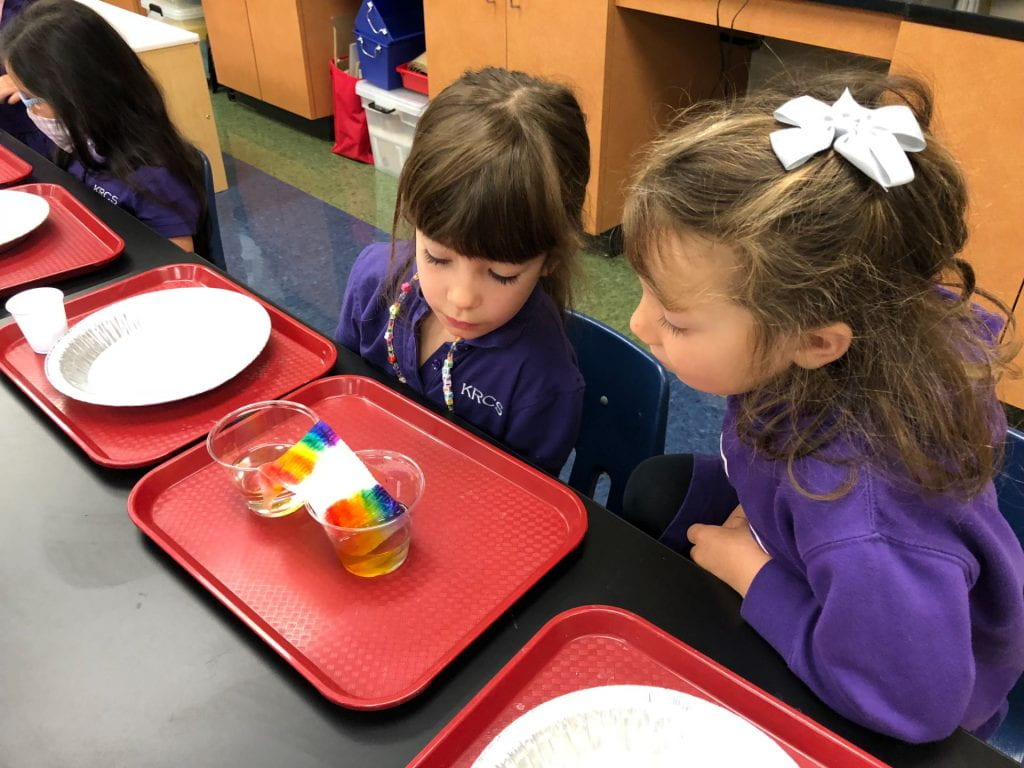 Primary color food coloring was dropped in whole milk. When my scientists placed dishwashing soap on a Qtip into the milk, the colors exploded and mixed to form secondary colors. Click here  for details about this investigation. It's a fun one!